Diversity/Intercultural dialogue
Equality, diversity and non discrimination are fundamental ingredients of the European idea, but have been mixed up in different ways along the years. Concerning equality, the original recipe prescribed the Aristotelian principle of formal equality, according to which "things that are alike...
Intercultural dialogue is promoted both by the Council of Europe and the European Union through their policies and programmes in the field of youth and in other sectors, such as Education, Multilingualism, Culture and Integration.

Related activities
Related activities
Back
Intercultural learning and human rights education in the Mediterranean, May 2003, Spain
Mollina, Spain, May 2003
in co-operation with the Spanish Youth Institute
This inter-regional training course provided an opportunity to share good practice and develop the skills and competences of youth workers in the fields of intercultural learning and human rights education. The course also gave rise to a number of innovative Euro-Med youth projects.

Related publications
Related publications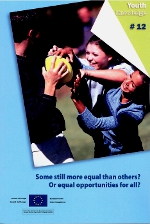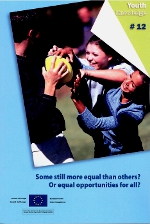 This book examines many aspects of inequality and opportunity for young people including schooling, employment, social exclusion, labour migration, trafficking, disability, cultural and religious discrimination, youth work, and opposition and resistance.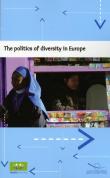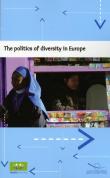 The essays collected here are developed from a research seminar entitled "Diversity, Human Rights and Participation" organised by the Partnership on Youth between the Council of Europe and the European Commission. The studies gathered here are embedded in 10 different national contexts. They...