Diversity/Intercultural dialogue
Equality, diversity and non discrimination are fundamental ingredients of the European idea, but have been mixed up in different ways along the years. Concerning equality, the original recipe prescribed the Aristotelian principle of formal equality, according to which "things that are alike...
Intercultural dialogue is promoted both by the Council of Europe and the European Union through their policies and programmes in the field of youth and in other sectors, such as Education, Multilingualism, Culture and Integration.

Related activities
Related activities
Back
Experts' group on indicators for intercultural dialogue in non-formal education activities, May 2010, European Youth Centre Budapest
European Youth Centre Budapest, 19-21 May 2010
Intercultural dialogue is, implicitly or explicitly, a common objective and purpose for all the partners concerned by international youth cooperation and, particularly, those involved in Euro-Mediterranean cooperation. including the European Commission, the Coumncil of Europe and the Anna Lindh Foundatuion, for example. While there is a vast field of practice of intercultural dialogue and intercultural learning in the programmes of these organisations, much less has been developed as conceptual and practical indicators about the results and impact of the activities. In this framework, following a feasibility study, the experts meeting at the European Youth Centre Budapest had the objectives to review existing practices and tools for defining objectives and evaluating results in intercultural dialogue activities, particularly in the European and Mediterranean contexts, and:
- to discuss the relevance and feasibility of a common project on indicators for intercultural dialogue for non-formal education activities in the broader Euro-Mediterranean cooperation framework
- to make proposals for the conceptual and practical guidelines of such a project or, in alternative, of the ways through which the quality and standards for intercultural dialogue (youth activities) can be pursued.

Related publications
Related publications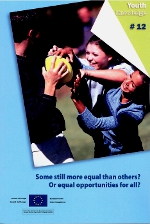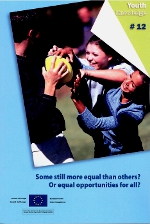 This book examines many aspects of inequality and opportunity for young people including schooling, employment, social exclusion, labour migration, trafficking, disability, cultural and religious discrimination, youth work, and opposition and resistance.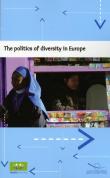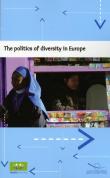 The essays collected here are developed from a research seminar entitled "Diversity, Human Rights and Participation" organised by the Partnership on Youth between the Council of Europe and the European Commission. The studies gathered here are embedded in 10 different national contexts. They...