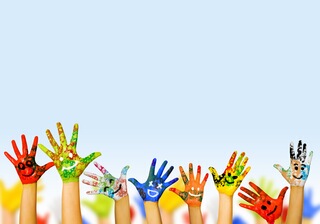 Identifying appropriate mechanisms and measures on how to change a school's culture in order to create a more inclusive environment in secondary schools in South Eastern Europe will be the focus of the first meeting of the regional PolicyNet working group on secondary education.
The participants of the meeting, due to take place in Ljubljana, Slovenia on 14-16 October 2014, will have a chance to analyse evidence-based recommendations for more inclusive education coming from the "Baseline study on inclusive policies and practices".
The study was done by the Joint European Union (EU) and Council of Europe (CoE) Project "Regional Support for Inclusive Education" in South Eastern Europe (SEE) with the help of LSE Enterprise, as a resource designed to help in the creation of more inclusive school environments in the region.
Based on these suggestions, the members of the Inclusive PolicyNet platform are supposed to identify regional priorities, which should result in concrete education policy amendments later on, as well as plans for their implementation.
Having in mind the need to adjust local legislation to the requirements of the EU inclusive education policies, the participants of the meeting will take a deeper look at the Slovenian experience directly "on the ground", through a study visit to several secondary schools.
The Inclusive PolicyNet platform was established in March 2014, by the Joint EU/CoE Project, as a multi-composition group of key stakeholders involved in policy making in education, coming from the seven regions covered by the project.
"Regional Support for Inclusive Education" in SEE is a regional project funded by the European Union and implemented by the Council of Europe. The project aims to enhance social inclusion and social cohesion in the region by promoting inclusive education and training in Albania, Bosnia and Herzegovina, Croatia, Montenegro, Serbia, "The former Yugoslav Republic of Macedonia" and Kosovo*
* This designation is without prejudice to positions on status and is in line with UNSC 1244 and the ICJ opinion on the Kosovo Declaration of Independence.
You can download here meeting documents: