'Schools should adjust to children and not children to schools'. This is the clear message from the EU member states, according to participants from South East Europe speaking about their first study trip to the Grand Region.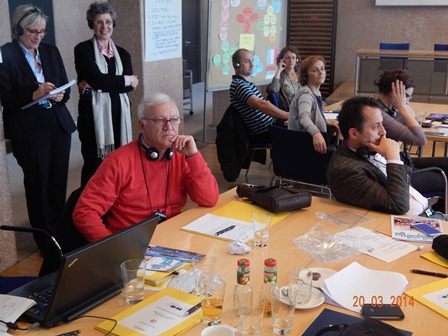 "This study trip brought knowledge, and knowledge makes us understand the world", said Azra Kardović, from the Montenegrin Primary school "Mustafa Pećanin" in Rožaje.
The Grand Region covers the area of Saarland, Lorraine, Luxembourg, Rhineland-Palatinate, Wallonia and the rest of the French Community of Belgium, and also the German-speaking Community of Belgium. It has a similar history, heritage and rich diversity as South East Europe. It was therefore an excellent partner for mutual learning and exchange of experiences in the field of inclusive education.
"Grand Region is a model which raised an idea that our systems of education can have a common final exam. This opens possibilities for a common labour market", said Ms. Snežana Vuković, from the Ministry of Education, Science and Technology Development of the Republic of Serbia.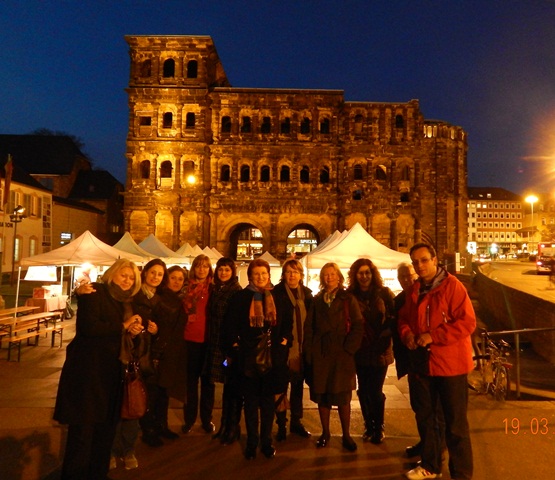 "This journey into the heart of the European Union", she continued," had all the elements of learning and enjoyment together. Beautiful places, motivated people, different cultures, but similar needs. Studying has to become enjoyment", she added.
Serbian representatives with their Montenegrin colleagues visited schools in France. "This study trip gave a lot of new ideas how inclusive support services for children should operate", said Ms Mediha Dedeić Ljaić from Montenegro. "Inclusion has now a wider meaning for me. It is a world of equal opportunities and unity in diversity with respect to the child's development", stressed Ms Ljaić.
Representatives from Croatia visited educational institutions in Luxembourg. In one primary school they visited, the motto is "Common learning, live together, learn together through life". Classrooms, with 12 pupils and two teachers, have no doors. While a high school they visited pays special attention to children with difficulties in learning and behavior. The school organizes additional support for them tending to bring them back to regular classes, after they make sufficient improvement.
"This was an excellent experience for gaining a model", school principal Mr Arian Malçellari from Albania concluded. With his colleagues he visited two schools in Belgium with multifunctional centres for implementation of inclusion and individual plans, programmes and expectations for each pupil. "The concept of inclusiveness, which until now was theoretical, became very practical and visible for us", he told local authority representative Mr Ervin Mato from Pogradec, Albania.
The words of gratitude and thanks for the wealth of new experiences were echoed by participants from Bosnia and Herzegovina as well as representatives from Kosovo* and "the Former Yugoslav Republic of Macedonia", who all visited schools in Germany.
Participants of the study tour visited, among other places, Robert Schuman House in Metz, ministries of education, teacher training institutes, and universities.
***
The study trip, from 16th to 21st March 2014, was organised by the Joint European Union and Council of Europe Project "Regional Support for Inclusive Education". Participants of the study tour were a group of policy makers and members of one Pilot school team per beneficiary – a total of 53 persons.

Report from the first SchoolNet Study visit
Annex 2 Report from partner organizations
PolicyNet Report from Study Visit
*This designation is without prejudice to positions on status and is in line with UNSCR 1244 and the ICJ opinion on the Kosovo Declaration of Independence.