Events
Back Second training cycle for Moroccan Head of Prosecutors' Offices
12 - 14 January 2022
Second training cycle for Moroccan Head of Prosecutors' Offices
Event Information
On the initiative of the Presidency of the Moroccan Prosecutor's Office, the Superior Council of the Judiciary and the Council of Europe, and with the support of the European Union, a second training cycle on human rights was organised for the benefit of Moroccan Head of Prosecutors' Offices in Tangiers, from 12 to 14 January 2022, in the framework of the South Programme IV. This training session is part of the second phase of the programme "Strengthening capacities on human rights of magistrates in Morocco".
52 judicial officials operating in the northern districts of Morocco (Rabat, Kénitra, Tétouan, Al Hoceïma, Tangiers) benefited from a training programme on human rights protection, under the supervision of Moroccan and international experts.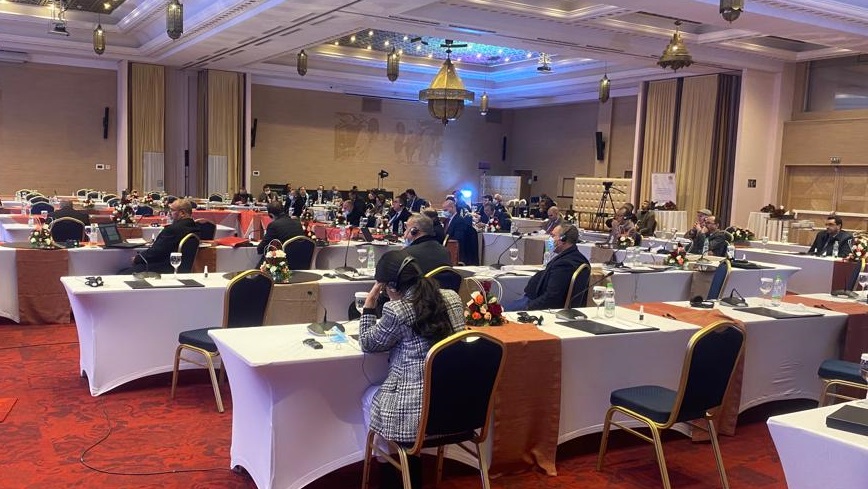 After a general introduction to the international legal system for the protection of human rights, the training session focused on a specific examination of topics closely related to the areas of intervention of judges and prosecutors, and the key role of heads of courts. Among the subjects examined were the right to a fair trial, the prohibition of torture and cruel, inhuman or degrading treatment or punishment, and the right to liberty and security.
The activities of this training programme will continue with two additional sessions to be organised in the coming months for judicial officials from other Moroccan districts. These training sessions aim to enable Moroccan justice professionals to get acquainted with international human rights standards, practices and jurisprudence. Increased knowledge of these instruments contributes to strengthening the role of the judiciary in the promotion and protection of human rights in Morocco.
The South Programme IV is a joint programme of the Council of Europe and the European Union, financed by the European Union and the Council of Europe and implemented by the Council of Europe.