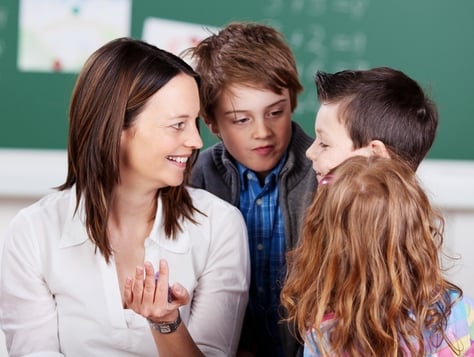 Fourteen primary school teachers from the South East Europe region will participate in a study visit to Edirne and Konya in Turkey, to learn more about inclusive cultures, policies and practices with a focus on building a democratic school as a pre-requisite for an inclusive school.
The goal of the study visit that will take place on 18-20 March 2015 is to stimulate exchange between participants on various inclusive education policies and practices, on challenges faced and approaches that have been proven to be successful.
During the visit, participants will have the opportunity to go to schools in pilot provinces of the project "Generation Democracy", a project implemented by the Council of Europe, and to discuss directly with their peers about different classroom practices for inclusion. The discussions will include the exchange of experiences on curricula, approaches to teaching and learning, development of democratic school culture, implementation of school projects and the process of building of relationships within and beyond schools.
The participants will also gain insight on current developments on Education for Democratic Citizens/Human Rights Education (EDC/HRE) in Turkey, as well as education policy on students with special needs.
Representatives from the Directorate General of Basic Education from the local Ministry of Education will introduce participants to inclusive approaches in Turkish textbooks and with initiatives on the inclusion of disadvantaged groups and students with special needs in this country.