Opening windows to inclusive education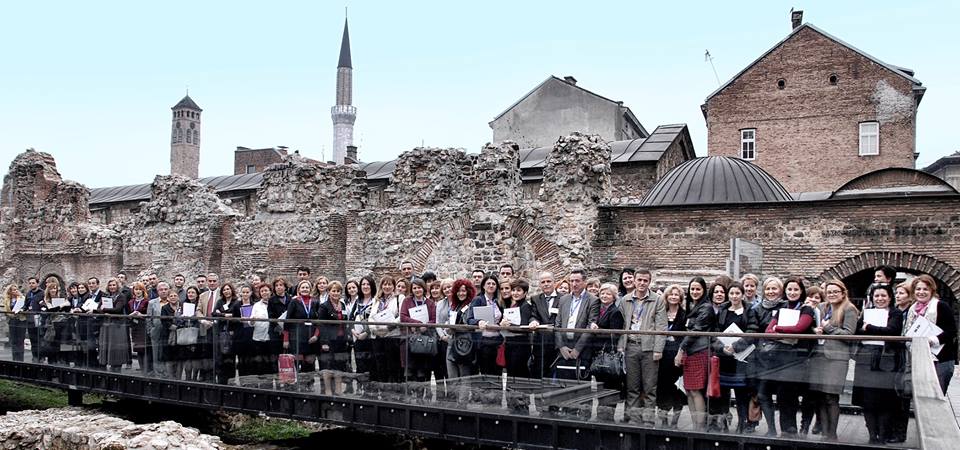 At the start of the first regional Policy Net meeting to discuss inclusive education, held in Sarajevo recently, while delegates were being divided into groups to work on identifying common issues, someone asked for a window to be opened to let in some air. "But with what we are doing today, we are opening windows", another person said. Through an interactive and lively model adopted by the moderators of this conference, all participants had the opportunity to contribute with thoughts and ideas. This was all in the context of the key messages of this project: "An inclusive school is a school where: every child is welcome, every parent is involved, and every teacher is valued".
Access and quality are essential for education reform, the words at the opening session, from the representatives of the Council of Europe Ms Sarah Keating and Ms Mary Ann Hennessey. They agreed with Mr. Adnan Husić, from the Bosnia and Herzegovina Ministry of Civil Affairs, that this will be a special challenge for his country, where raising public awareness of the true meaning of inclusion is important. Inclusion does not relate exclusively to disabled people, or representatives of minorities, but to a process that has a system at its centre which provides integration into the country and the region. After all, it is a heritage of the European integration process.
The European Union has allocated 3.5 million from IPA 2013 for inclusive education in B&H, according to the representative of the EU Delegation to Bosnia and Herzegovina Ms Natalia Dianiskova. She added that this regional project is just one of several joint projects with the Council of Europe aiming to enhance social inclusion and social cohesion in the region by promoting inclusion education.
The thematic (cross-beneficiary) working groups composed of members from various countries identified joint issues and challenges, mainly related to access to education and its quality. Participants agreed that there is a lack of public awareness on the importance of early preschool education, of horizontal learning between schools and of support for teachers. They also called for better promotion of inclusive schools and improved professional training of teachers.
To be part of change
"The working group for primary education included me in the process of changes with no prejudice considering that I am a person with disability", said Ms Sanja Tarczay, president of Croatian Alliance of Deafblind people "Dodir" . She said that it is a bit unusual to be here as she is not from an educational institution, she was there because of her 20 year long fight for human rights.
"I have a huge international experience from various seminars, but I have never felt so much at home as at this event. People were asking me directly, and not my sign translator. They were not sceptical and were truly interested in my opinion. I am impressed. They gave me chance to be part of the process of change, and gave me so much support", she said.
This first regional meeting for inclusive education was held in Sarajevo, Bosnia and Herzegovina, on 6 March 2014. It gathered about 80 representatives from Ministries of Education, Ministries of Social Welfare, schools, parents, experts, universities, civil society organisations and international organisations working in all aspects of education in the South Eastern Europe region.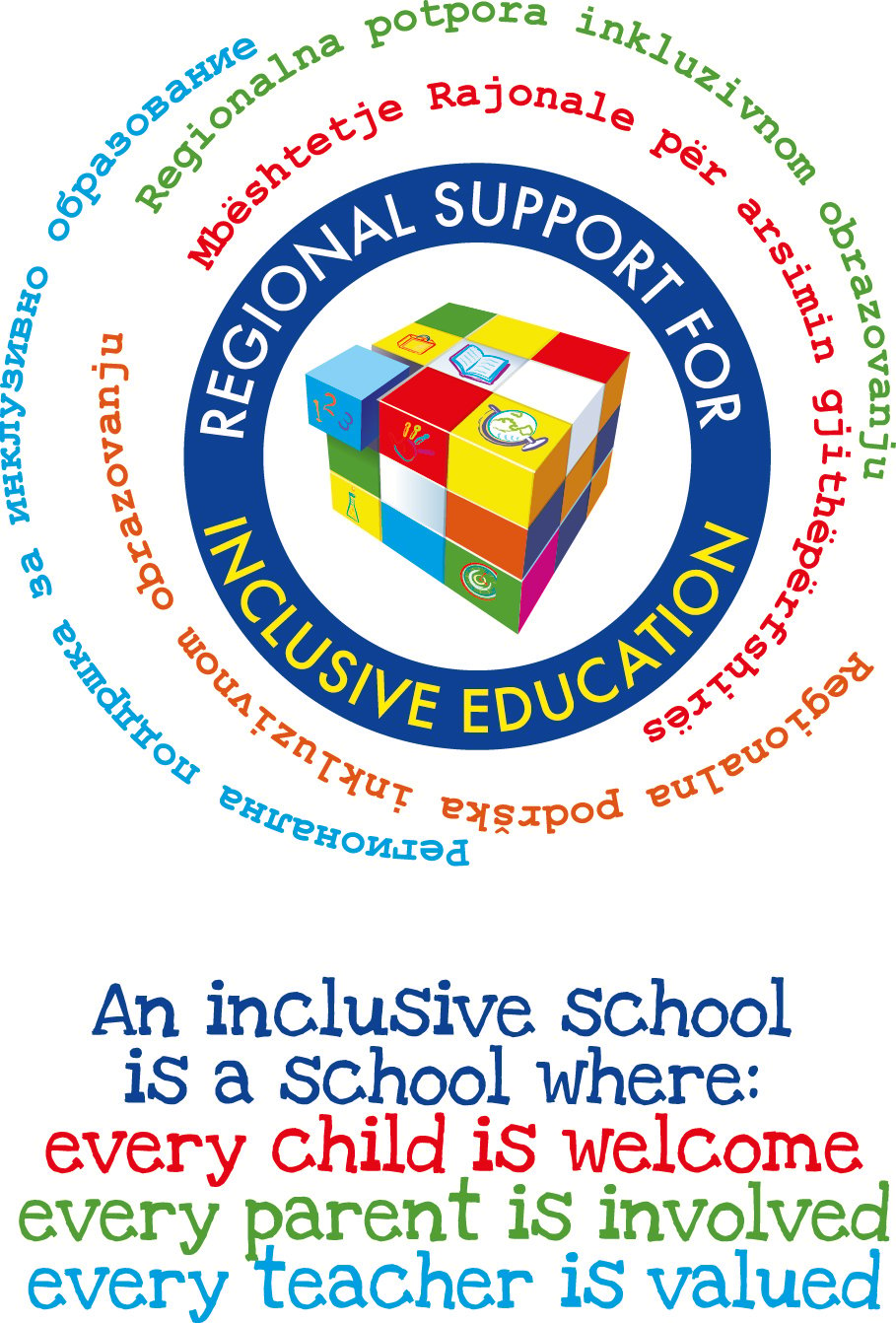 What is inclusive education
Inclusive education is a concept that strives to respond to the diversity of all children in the educational process. Therefore, inclusive education aims at addressing all children, with particular focus on those who are at risk of social exclusion and marginalisation.
The principle of inclusive education is recognised by the UNESCO Convention against Discrimination in Education in 1960, as well as in other international treaties, such as the Salamanca Statements on Principle, Policy and Practice in Special Needs Education (1994), the Dakar Framework for Action (2000), etc.
In general, inclusive education is a process that requires schools and the wider community to care for all children including students from ethnic and linguistic minorities, rural populations, those with disabilities and with difficulties in learning. Its aim is to eliminate exclusion of children, that generally occures as a consequence of negative attitudes towards diversities, such as gender, race, economic status, ethnicity, language, religion, sexual orientation, etc.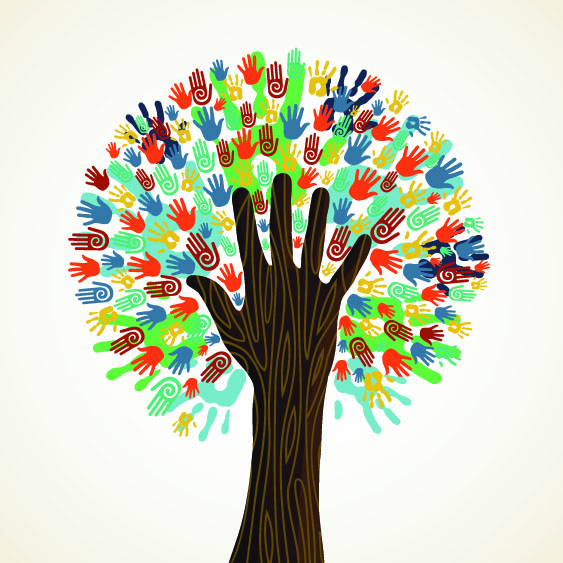 With regards to that, the concept of inclusive education underlines that "every child has unique characteristics, interests, abilities and learning needs", and that "education systems should be designed and educational programmes implemented to take into account the wide diversity of these characteristics and needs" (Salamanca Statements on Principle, Policy and Practice in Special Needs Education 1994).
When it comes to the South East Europe serious efforts have been made in the last decade by the Beneficiaries to tackle the problems of exclusion from and within education. All of them have put the ideas of inclusive education into practice – either on an ad hoc basis (pilot projects), or on a more systemic level (in the context of the national education reforms). However, Beneficiaries share numerous problems when it comes to the implementation of principles of inclusive education, such as socio-economic factors, non-acceptance of differences, lack of resources, etc.
In those terms, non-enrolment, early school leaving, dropping out and irregular attendance are common regional problems. The groups exposed to the greatest risk of exclusion in education include Roma students (especially older girls), students with disabilities and serious health problems, students (especially from rural areas) in domestic and agricultural work, street children and students from isolated and inaccessible areas. Furthermore, there has been a worrisome trend in recent years toward increasingly segregated education along ethnic and linguistic lines (e.g. Bosnia and Herzegovina, "The former Yugoslav Republic of Macedonia", Kosovo*; segregated Roma classes/schools across the region).
Having made its first steps in introducing inclusive education, the region is now confronted with the complexities of the implementation process. Good quality education, accessible for all, calls for mainstreaming in South East Europe. Comprehensive and consistent steps need to be undertaken, encompassing schools at the meso- (institutional) and parents and students at the micro- (individual) levels, as well as central governments at the macro-level.