INSCHOOL
"Inclusive Schools: Making a Difference for Roma Children" (INSCHOOL) is a Joint Project of the European Union and Council of Europe focusing on inclusive education policies and innovative education practices for all children, including Roma children. The project was initiated in 2017 and is currently at its third cycle of implementation until August 2023. It is being implemented in Bulgaria, Czech Republic, Hungary, Portugal, Romania and the Slovak Republic. More about the INSCHOOL project
12 juil. 2023

Budapest, Hungary

11-13 July 2032

Nearly 40 participants gathered in Budapest, Hungary, to take part in the residential seminar of...

22 juin 2023

Lisbon, Portugal

26 may 2023

Over 40 participants from Ministries of Education, National Roma Contact Points, education policy...

5 juin 2023

Strasbourg, France

05 June2023

The European Union and Council of Europe Joint Project "Inclusive Schools: Making a Difference...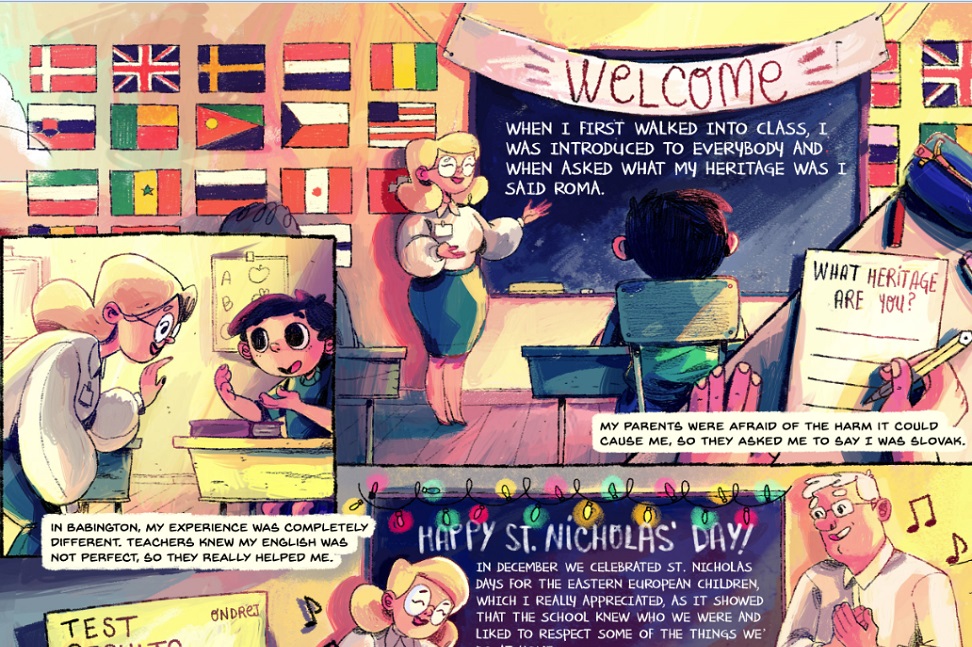 "A Close Call" is the story of a little boy whose life could have been very different today, if he had not been accepted in an inclusive school. It is a story about exclusion, hope and lives changed by teachers dedicated to children's potential.
Read the full story here (comic strip)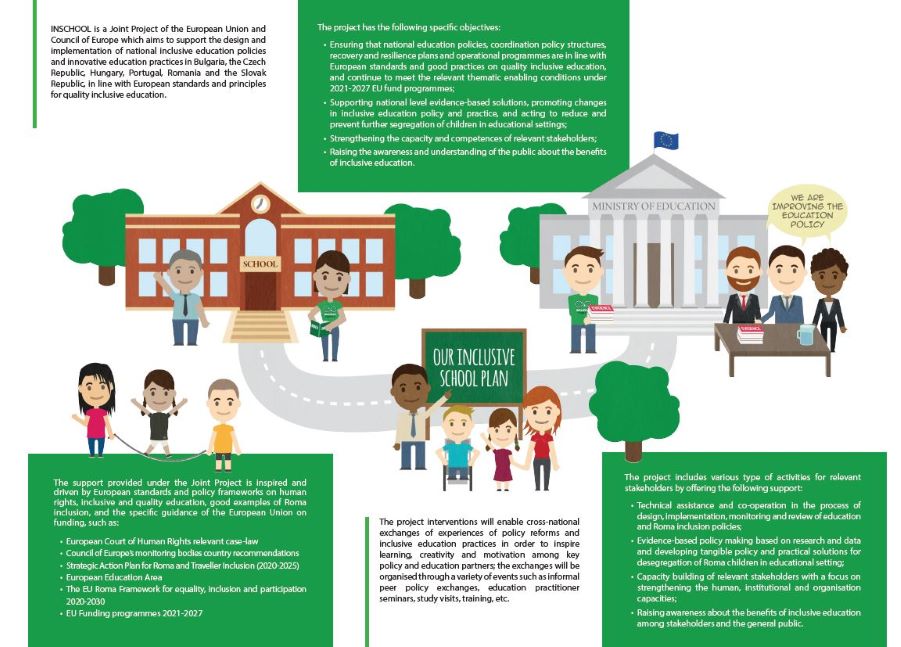 INSCHOOL project is currently at the third cycle of implementation with reafirmed objectives and redefined components for the implementation in the participating countries and beyond.
Download the curent cycle brochure here
10 May 2023 11 May 2023
7th Committee of Experts on Roma and Traveller Issues (ADI-ROM) Meeting