The Coronavirus crisis has led all consultants to focus on health issues, taking into account the particular issues Roma communities are facing during this critical period, the additional disadvantages and discrimination they face and urging the local and national authorities to provide public services – problematic in normal circumstances and vital at the moment.
During COVID-19, the consultants have re-shaped their actions and directed their attention and efforts towards a direct participation in local and national emergency campaigns in line with instructions from the relevant national or local sanitary authorities. They have also been participating in dissemination of massive information, brochures, flyers, food and hygiene products, and are continuing with legal consultations and awareness campaigns in the online spheres.
---
Bulgaria
With two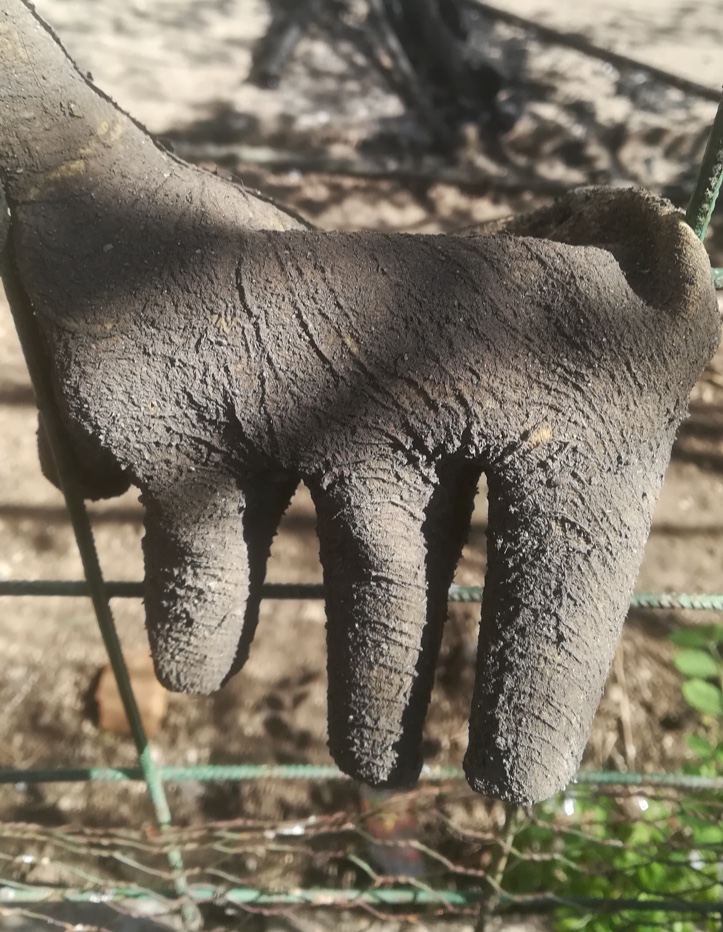 health mediators and three educational mediators in the team, JUSTROM Bulgaria is very much actively involved in the informational activities connected with COVID-19. One of the public awareness campaigns involves JUSTROM consultants together with Roma women leaders providing information about COVID-19 in Roma and Turkish languages, and legal information about the protection against domestic violence.
At the national level, NGOs, in some cases supported by JUSTROM consultants, have been successfully carrying out activities in order to help the Roma communities affected by COVID-19 and the measures imposed in response to the pandemic.
Moreover, the national consultants started disseminating information about the online education of Roma children and identified children who do not have access to online education due to the lack of necessary technical devices. To answer these challenges, Amalipe Centre, a leading Roma organization has started a campaign on appeal for donations for old devices for students who do not have any. JUSTROM team supported the campaign by disseminating information in social media and towards relevant targeted audiences.
---
Greece
©Photo credit: JUSTROM Greece | Christina Kokkoni, JUSTROM Facilitator in Athens, Greece
As in all other countries, Greece is also proactive in taking different actions and implementing measures imposed by this pandemic; actions that are, at one level implemented by the government, public authorities, associations, and at another level by JUSTROM consultants. For instance, a positive action of the Greek government consisted in granting a total of 2,25 mil Euros to 98 municipalities with Roma population for prevention measures, bottles of water and other small facilities.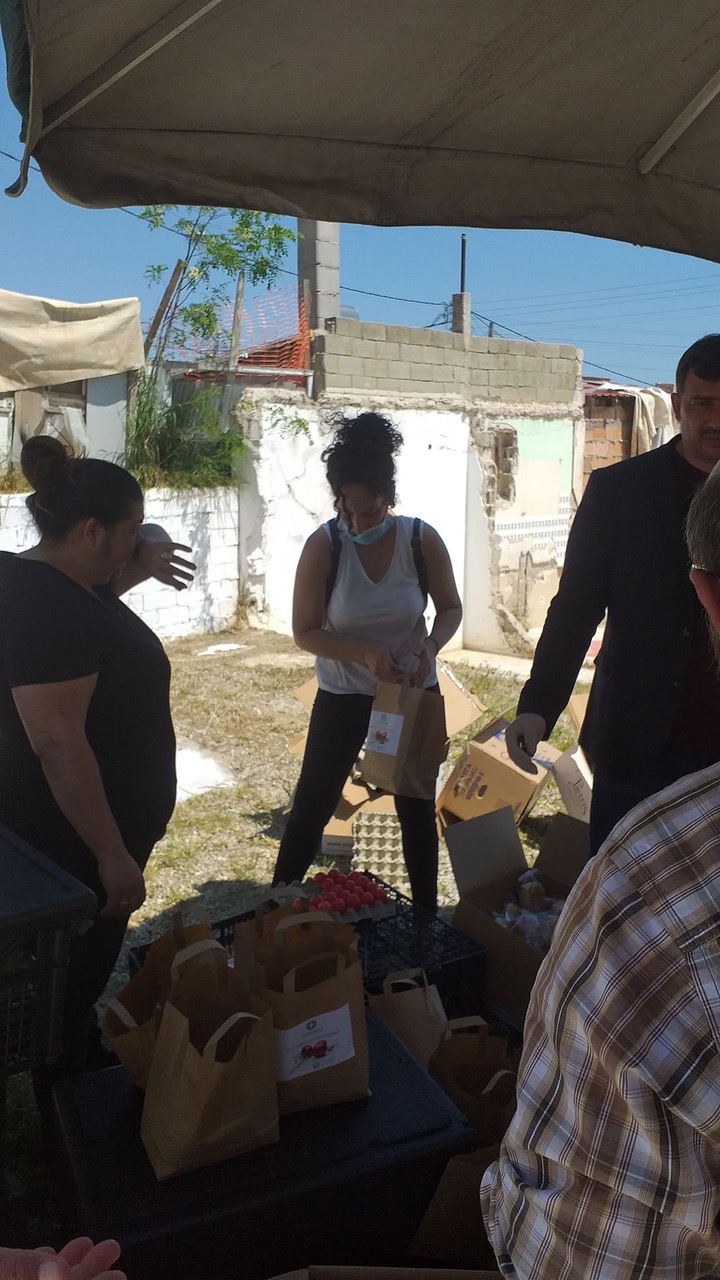 In the first instance, JUSTROM consultants in Greece provided legal assistance to the Panhellenic Roma Confederation in drafting a letter to the government to petition for a rapid response in combating COVID-19 in the Roma settlements and neighborhoods and provide humanitarian aid. On top of this, several key initiatives were taken by JUSTROM Greece in the 3 locations where the programme is implemented.
There has been a massive dissemination of information on existing services and relevant support to Roma community members (approximately 60 - 70) in 6 areas in the Attica Region (Acharnes, Fyli, Agia Varvara, Athens 7th District, Keratsini, Chalandri). Letters to all 6 Roma support centers were sent to offer help and further assistance. JUSTROM consultants have also contributed to drafting a letter that was sent to the prison of Thebes about the situation affecting Roma women inmates in particular.
More public awareness about developments regarding COVID-19 and the Roma was raised during a radio programme run by the Hellenic League of Human Rights and hosted in the municipal radio station of Athens, where two of JUSTROM Greece consultants participated.
In Xanthi there is an ongoing dialogue with local authorities (municipality, hospitals, etc.) in order to gather information and to offer assistance. JUSTROM facilitator in Xanthi assisted municipal authorities to distribute food. She offered her front yard so that food to 36 families was distributed.
At the same time, in Thessaloniki, JUSTROM consultants are facilitating the translation of health instructions in Romani for Roma residents of east Thessaloniki. Furthermore, as a result of a strong cooperation with Médecins du Monde, they have drafted a letter to a mayor of Thermaikos-Thessaloniki, addressing issues about infrastructure and access to basic needs for the Roma.
---
Italy
In April, the National Working Group on Statelessness, led by UNHCR, in collaboration with JUSTROM Italy have sent a joint letter to the Ministry of Health, Ministry of Interior, and Ministry of Education underlying the difficult situation of stateless people, asylum-seekers, and refugees in Italy, including the Roma:
the lack of information regarding the conduct to be adopted during this time and in order to avoid fines and penalties during lockdown;
the necessity to ensure adequate healthcare conditions and access to water;
the difficulties that children are encountering in their access to education over these days due to digital and device shortage.
The necessity to cover basic needs becomes vital during these times. As a response, between 2nd and 16th April, JUSTROM consultants in Rome and Naples facilitated the submission of applications by Roma families to get access to food-related bonuses offered by the municipalities.
In addition to this and thanks to Migrantes Foundation, JUSTROM Italy managed to send about 2500 face masks among Roma in Naples and Giugliano areas and then further distribute through a network of institutional and non-institutional stakeholders.
---
Romania
©Photo credit: Bogdan Oita | Crina Muresanu, JUSTROM Facilitator in Bucharest, Romania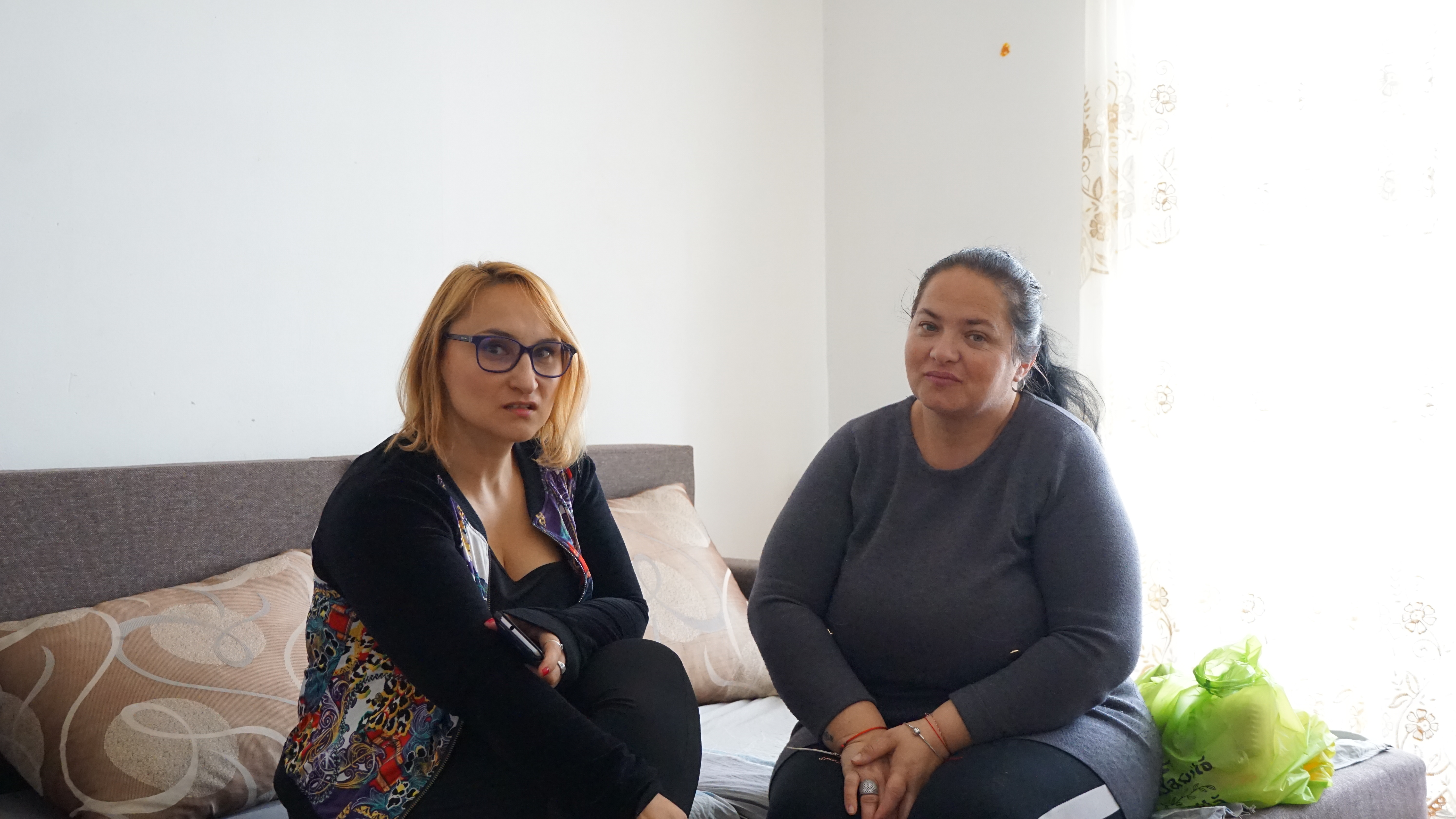 In both locations in Romania, Bucharest and Iasi, JUSTROM consultants have managed to be at the frontline, some of them operating in Roma communities and having direct contact with Roma women.
In Bucharest, the consultants have been involved and brought their contribution to disseminate information and be part of concrete actions, such as: distribution of hygiene products in overcrowded areas, launch of a social program of free general hot meal for any citizen, also available in the Ferentari area, emergency services for homeless people, among which approximately 25% Roma people, through hosting and quarantine centers (the capital's mayoralty), and information and telephone counseling services of local mayors (local mayors, the capital's city hall).
In order to avoid sanctions, in Iasi, JUSTROM consultants have distributed 500 model declarations in the community Șes. Bahlui, with the help of Roma women from the community. Together with health mediators, they also provided information on the measures imposed by the Romanian government and explain the hygiene measures, and in collaboration with NGOs or legal persons from the county provide hygiene products and/or food.
---
Throughout this entire period JUSTROM will remain active. Now, more than ever, monitoring of racist attitudes and hate speech both in the online and offline public spheres and reporting to relevant authorities and institutions are crucial and JUSTROM consultants do their best to remain vigilant in case of human rights abuses.