Project Ambassadors
The #SportSpreadsRespect Ambassadors embody the values of excellence, friendship and respect and have pledged their commitment to sport by giving back to society through their example.Their commitment to the Combating Hate Speech in Sport project, as public figures raising awareness, embodies the project's motto: Together we harness the power of sport and bring together societal change.
The current #SportSpreadsRespect Ambassadors, Aauri Lorena Bokesa Abia, Evanthía "Evína" Máltsi, Ioannis Melissanidis and Panos Triantafyllou are multiple Olympic and Paralympic champions, have been affected by violent comments during their sport careers, have an excellent knowledge of sport competitions and are committed to social and educational activism.
Aauri Lorena Bokesa Abia
A former professional basketball player (Spanish national team in lower categories), Aauri Lorena is an Olympic athlete who competed in the London 2012, Rio de Janeiro 2016 and Tokyo 2020 Olympic Games, the latter as captain of the Spanish athletics team. A 12- time Spanish 400m champion, she holds the second best 400m record in Spanish history,and is the national record holder with the mixed 4x400 relay. She has a degree in Social Work from the Complutense University of Madrid, a Masters in Social Development from the Catholic University of Murcia and a Masters in Socio-educational Action with Vulnerable Groups from the Spanish Distance Learning University. She is the creator and coordinator of the "Education in values through sport DXT for life" project, financed by the Spanish Commission for the Fight Against Doping in Sport (CELAD).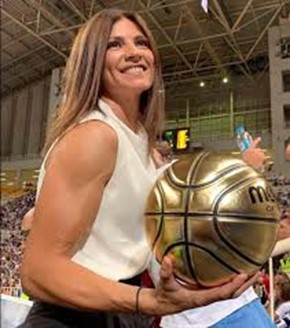 Evanthía "Evína" Máltsi
Top female basketball player in Greece and an Athens 2004 Olympian, Evina has been honoured by the World Olympians Association, by the Hellenic Sport Press Association and by the Hellenic Basketball Federation. She competed in women's basketball at the highest level for over two decades. Her personal best records include two titles: All-time leader scorer for the Greek women's national team (3.215 points) and All-time leader in games played for the Greek women's national team (214 games). As an Olympian, her goal is to spread the the values of the Olympic spirit, sports ethics, equality, diversity and inclusion around the world, influencing the younger generations, and promoting basketball in particular. She is the Head Basketball Coach at AntetokounBros Academy since 2020, overseeing the basketball training program and the mentoring workshops, as well as coaching underprivileged boys and girls aged 12 to 16.
Evina participates in sporting events and environmental actions aimed at spreading the Olympic spirit in the society and the values of equality, sustainability, diversity and inclusion.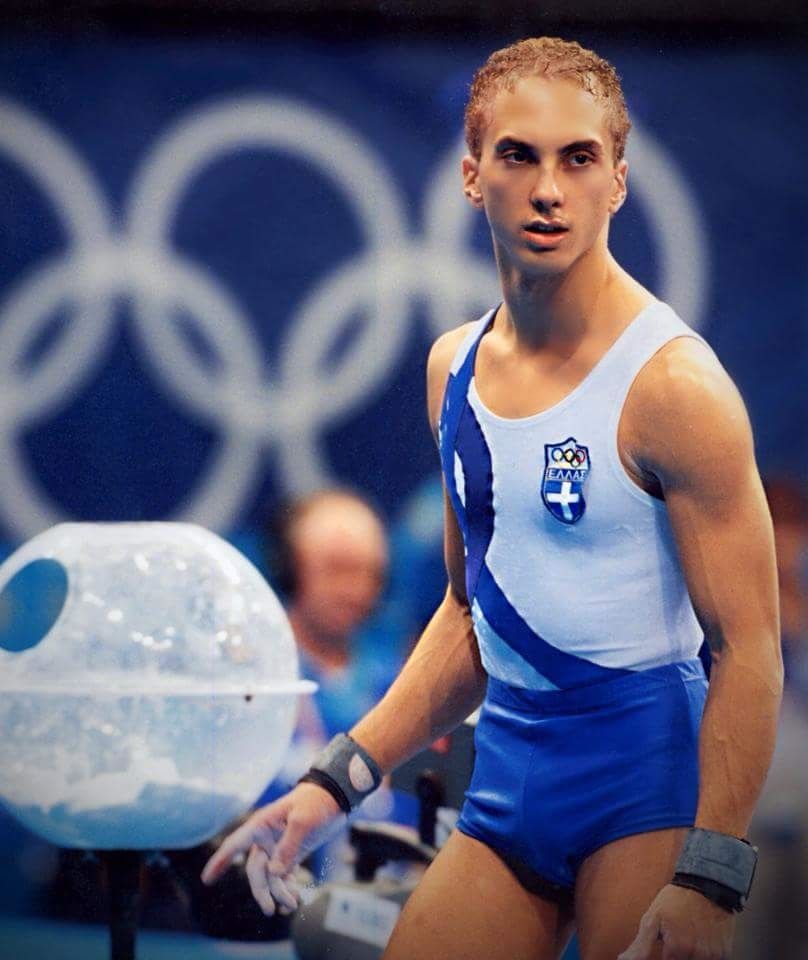 Ioannis Melissanidis
Olympic gold medallist in artistic gymnastics and Greek sport legend, Ioannis made history in 1996 when becoming the youngest Olympic champion in the history of male gymnastics. He has two vaulting exercises named after him by the International Gymnastic Federation and paved the way for future generations in his advocacy to combat hate speech in sport. Coming out as a gay man, he is a prominent activist and a national symbol for the rights of LGBTQI+ athletes.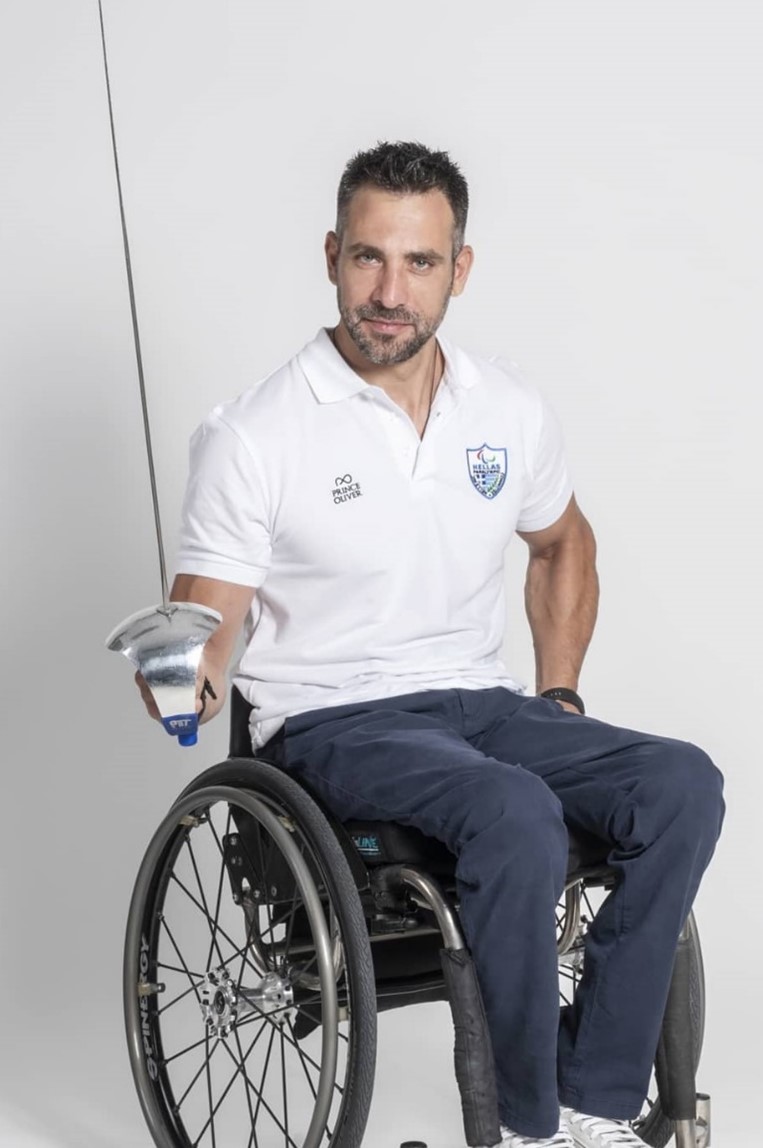 Panos Triantafyllou
Panos is the first Greek wheelchair fencer to win two Paralympic medals, a silver medal at the Rio 2016 Paralympic Games and a bronze medal at the Tokyo 2020 Paralympic Games. He was paralysed in a car accident in 2004. Just 3 months after his accident, he turned to sport and went on to become a Paralympic world champion in wheelchair fencing. He loves basketball, plays for Panathinaikos and competes in wheelchair basketball at national level. He is an active supporter of the Hellenic Red Cross' daily humanitarian work on behalf of vulnerable fellow human beings.
An example of determination, competitiveness, ethics and style, Panos represents Greece and the Paralympic Movement at top sporting events and social activities.