In the light of pilot schools' preparation of project proposals for small grants, Ministries of Education in Albania, Serbia, "the former Yugoslav Republic of Macedonia" and Kosovo*1 took the initiative to invite representatives from pilot schools, policy teams, local partners from Network of Education Policy Centres and LSE Enterprise to a joint beneficiary meetings.
The goal of the meetings was to present project activities conducted in the previous period, to announce upcoming activities and to discuss process and procedures for preparation of the small grants project proposals (as part of the project activities, each school will be awarded a grant of 9,500 Euro).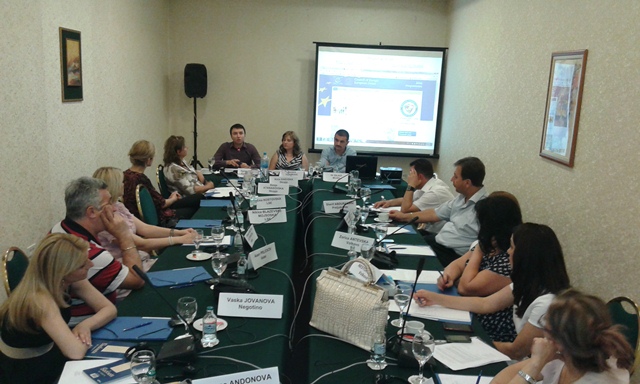 Even though the meetings were held towards the end of the school year and a very busy period, all school teams took the time to come to the meeting from various locations.
For many of the schools, it was the first time to meet with their peers after the launch of SchoolsNet in Tirana in November 2013. The schools stressed the importance of such meetings for coordination of activities and better exchange of experiences.
The time at the meeting was divided between presentations of CoE representative and constructive discussion. Schools were very open in discussing procedures and ideas for small grants. School teams pointed out challenges the schools will face in implementation of the projects (planning of the project costs, financial management via treasury accounts, legal limitations in each beneficiary). Procedures and ways to overcome these challenges were jointly explored by the representatives of the Ministry, CoE staff and school team members. All participants agreed that it is necessary to constantly coordinate amongst themselves and consult the Ministry when necessary to avoid complications with financial management and payments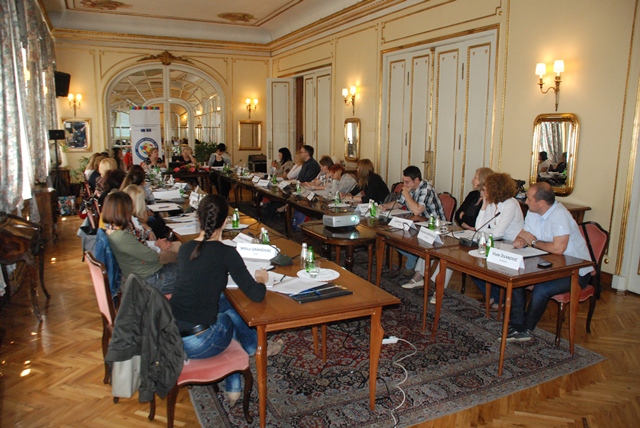 The schools expressed great enthusiasm for development of project proposals. Many of the schools have no or little experience with project proposal writing so they very much welcomed the support from the local partners. All meetings ended in a warm and positive atmosphere, temporary good byes were said till the next regional or beneficiary meeting and warm wishes for excellent project proposals were exchanged between the schools, Ministries, local partners and CoE staff.
*This designation is without prejudice to positions on status and is in line with UNSCR 1244 and the ICJ opinion on the Kosovo Declaration of Independence.