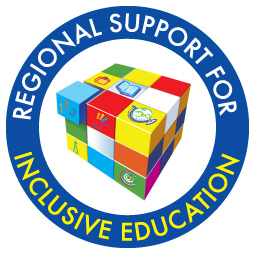 We, the undersigned, pledge to develop our school to be an
INCLUSIVE SCHOOL
where
every child will be welcomed
every parent will be involved and
every teacher will be valued.
These are the words of the commitment signed by the proud Pilot school representatives, 49 of them, in presence of the representatives of the Ministries of Education, educational experts, and representatives of the European Union.
With the signing ceremony regional network of Pilot inclusive schools (Inclusive School Net) has been officially launched on 6th November 2013 in Tirana, during the project's regional conference "Embracing Diversity Through Education".
The Joint European Union and Council of Europe Project "Regional Support for Inclusive Education", which started in January 2013, has, through an open and transparent process, selected 49 schools from Albania, Bosnia and Herzegovina, Croatia, Montenegro, Serbia, "The former Yugoslav Republic of Macedonia" and Kosovo* to participate in the project as pilot schools whose inclusive practices will be supported, enriched and later on replicated as successful examples.

Please click here for more information on the activities of the inclusive school Net of for download of the documents related to the conference Embracing Diversity Through Education.
*This designation is without prejudice to positions on status and is in line with UNSCR 1244 and the ICJ opinion on the Kosovo Declaration of Independence.