Learning mobility and non-formal learning in European contexts. Policies, approaches and examples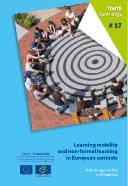 Günter J.Friesenhahn (ed-in-Chief), Hanjo Schild, Hans-Georg Wicke, Judit Balong.
Council of Europe, 2013. 978-92-871-7636-3
Mobility is considered to be important for the personal development and employability of young people, as well as for intercultural dialogue, participation and active citizenship. Learning mobility in the youth field focuses on non-formal learning as a relevant part of youth work, with links to informal learning as well as to formal education. Different stakeholders at European level, particularly the Council of Europe and the European Commission, but also individual member states, foster programmes and strategies to enhance the mobility of young people, and particularly the learning dimension in mobility schemes.
This book on learning mobility is a joint Council of Europe and European Commission publication, and provides texts of an academic, scientific, political and practical nature for all stakeholders in the youth field - youth leaders and youth workers, policy makers, researchers and so on. It should contribute to dialogue and co-operation between relevant players and to discussion on the further development and purpose of youth mobility schemes and their outcomes for young people.

Online articles (extra)
Online articles (extra)

Related activities
Related activities
Back
European Platform on Learning Mobility in the Youth Field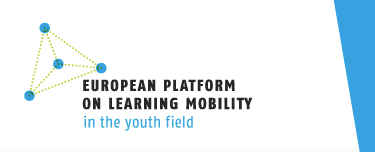 Mission
Our mission is to engage in the improvement, knowledge, visibility and recognition of learning mobility in the youth field.
Definition of Learning mobility
By learning mobility we mean transnational mobility undertaken for a period of time, consciously organised for educational purposes or to acquire new competences or knowledge. It covers a wide variety of projects and activities and can be implemented in formal or non-formal settings.
Approach
We create an open participatory space for exchange and cooperation between practitioners, researchers and policy makers: the European Platform for Learning Mobility (hereinafter EPLM). By 'practitioners' the platform means programme staff, trainers and consultants, youth workers and other multipliers in the youth field and in youth work.
Scope
The bodies involved in the EPLM understand Europe as the region that includes the countries and actors represented in the Council of Europe and the European Union .
The EPLM focuses on the learning mobility of young people and of practitioners in the youth field, and particularly in various forms of youth work, which, in the view of the EPLM, should be supported by European youth policy.
The EPLM focuses on non-formal learning with links to informal learning as well as to formal education. Learning mobility in this framework aims to increase participation, active citizenship, intercultural learning and dialogue, individual competency development and employability of young people. Mobility is also to be understood as a possible source of genuine and diverse learning experiences, and it therefore becomes important to critically investigate links between learning mobility (settings and contexts) and identity building. The EPLM, in its work, not only considers European youth mobility policies and programmes, but is also more generally interested in learning mobility as a set of complex social processes transforming the conditions of growing up in Europe.
Moreover, the EPLM focuses on physical and organised learning mobility but does not overlook the virtual mobility facilitating and supporting physical mobility experiences.
Structure of the EPLM
The EPLM is an open network and is conducted in a participatory way. Thematic working groups may be formed and supported with means available and depending on the needs and developments related to learning mobility in the youth field.
A Steering Group guides the EPLM for a certain period of time. The members of the Steering Group represent a wide variety of stakeholders, programmes and formats in the field of learning mobility, a balanced mixture of the respective fields of work and a regional diversity within Europe. The Steering Group consists of researchers, policy makers and practitioners. All those include: young people's representatives and youth NGO's - including the European Youth Forum, policy makers from European institutions, national youth ministries and regional, local entities, researchers from universities and institutes, national agencies of the Erasmus+ programme, the trainers community, youth work practitioners and youth workers, youth information services, social work and employment / vocational education, and training sectors.
The Steering Group is also responsible for the organisation of conferences to be held on a bi-annual basis. Hosts of the last, current and future conferences should be members of the Steering Group.
A Co-ordination Office at the EU-CoE youth partnership supports the work of the EPLM and its Steering Group.
Actions of the EPLM
It provides a network for the exchange and cooperation of researchers, policy makers and practitioners dealing with learning mobility in non-formal and informal learning as well as formal education;;
It creates and maintains a collective, multi-professional voice from the youth field – and beyond if relevant - with the common concern of learning mobility;
It deepens knowledge and understanding and provides regular state-of-the-art on existing research linked to learning mobility;
It works on a number of themes, as described in the EPLM's position paper, regularly revised;
It implements projects such as conferences bringing together actors in the field of learning mobility, and develops publications;
It follows-up and implements outcomes of conferences and links them to relevant policy discussions in Europe.