EPLM Developments, November 2017

Events
Events
Erasmus Upgrade Project
Erasmus Student Network event between Youth and Higher
A large scale event was held in Brussels in October 2017 as part of this project, bringing together Higher Education and Youth field.
https://esn.org/erasmus-upgrade
Validation of Non Formal Education/Informal learning for implementing the 2012 Recommendation, Lisbon, Sept 2017
NGO's role in linking all stakeholders to the process
This peer learning activity of the EQF aimed to collect views from stakeholders of NGOs on the implementation of the 2012 Recommendation.
The EQF AG Peer Learning Activity on "The role of nongovernmental stakeholders in implementing the 2012 Recommendation on validation of non-formal and informal learning" took place on 21-22 September 2017 in the Escola Comercio Lisboa, Lisbon, -Portugal. The PLA was co-organised by EQF AG members LLL Platform and the European Volunteer Centre (CEV) in collaboration with CEDEFOP and intended to respond to the fact that a critical success factor for Member States to put in place all arrangements for validation of non-formal and informal learning in Europe is the involvement and cooperation of all relevant stakeholders in the design, implementation, awareness raising and promotion of the systems. To bring the different stakeholders together on the topic is a very important development. The PLA demonstrated that the process can benefit from the wealth of experience of nonformal and informal learning providers in the validation of learning outcomes and competencies and the diversity of the group highlighted the differing levels of engagement of different types of non-state actors. Presentations of best practices led to a better understanding of their different roles and how they interrelate.
More info here.
Erasmus x 10 campaign
Initiating momentum for the next cycle of EU Programmes - 10 x bigger!
The Erasmusx10 campaign aims at gathering transnational support and increasing commitment from EU and national representatives in reinforcing the programme.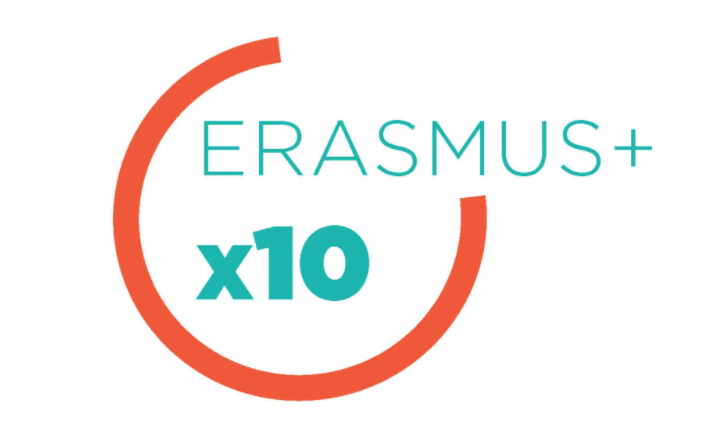 Why 10 times more? More funding can support the following aims:
Widening its access for a truly lifelong learning programme
Strengthen its social dimension for better inclusion
Empowerment of citizens through education
Competitiveness and employment
Quality mobility experience and projects
Effective management and evaluation
Peer Learning, Capacity Building and Exchange
Cross-sector and multilevel cooperation
Education as a driver for Sustainable Development Goals
Internationalising education and lifelong learning systems
http://erasmusx10.eu/
European Youth Event June 2018
European Commission supported event for young people's
The next European Youth Week will be in 2019. Next year there will be a chance for more than 8000 young people to have their voice heard on 1st and 2nd June in Strasbourg at the EYE.
Evidence-based Policy in Erasmus+
Seminar on research and methodology Warsaw, October 25-27, 2017
This seminar was:
delivering results of research activities related to measuring the quality and effectiveness of Erasmus+ across Europe;
sharing experiences and good practices in methodology and research tools;
enhancing cooperation and building partnerships for new joint research activities.
A publication on the topic will be produced afterwards by the Polish National Agency of Erasmus+.
Youth work against violent radicalisation
Creation of a long term strategy between SALTOs, NAs and the youth partnership, including an upcoming large event in Malta.
In order to determine and illustrate the role of youth work in this regard, this project aims:
to research and showcase positive ways and initiatives in which youth violent radicalisation can be addressed and prevented, and
to examine how we can strengthen the role of different actors, in an attempt to compile a longterm strategy about youth work against violent radicalisation

International conference: Malta, 27 November - 01 December 2017
The Conference will bring together participants from Programme Countries and from the four Neighbouring Regions of the European Union in order to reflect on interdependency and the need to analyse this topic from a wider perspective.
More info here.
European Youth Card Association (EYCA) implements European consultations
Consultations with young cardholders on youth mobility and next EU Youth Strategy

European Youth Card Association (EYCA) implements European consultations Consultations with young cardholders on youth mobility and next EU Youth Strategy. Through the project 'Youth Mobility & the European Youth Card – the way forward to a new EU Youth Strategy', EYCA invites young cardholders, youth workers and decisionmakers to debate on the role of youth mobility in building strong, democratic communities and make proposals for the next European youth strategy (beyond 2018).
The flagship topics, commonly promoted by EYCA member organisations, are youth mobility and active citizenship. It is reflected in EYCA's vision – 'A Europe where all young people are mobile and active' – and it's at the core of services promoted though the EYC and directly offered to young people, on non-discriminatory basis.
In the framework of the project, EYCA and its partners/member organisations implement 5 regional consultation meetings following the principles of Structured Dialogue process and aiming at:
a) Engage non-organised young people (cardholders), youth workers and policy makers in debates related to the added value of youth mobility for building a stronger Europe through youth active;
b) Debate on the role of EYC in both shaping the next EU Youth strategy and supporting its implementation;
c) Deliver specific recommendations on what should be the priorities of next EU Youth Strategy, as results of these debates / consultative process.
Transnational meetings between young cardholders, policy makers and youth workers:
Prague, 27 – 30 April 2017; Edinburgh, 3-5 May 2017; Lisbon, 8-10 May 2017; Zagreb, 11-13 May 2017, Utrecht, 9-11 October 2017. Final, high-level event at European level: Brussels, 8-10 November 2017(TBC)
H2020 MOVE Pre-conference and Final conference
Presentation of results from 3 years project to wider stakeholders, plus researchers conference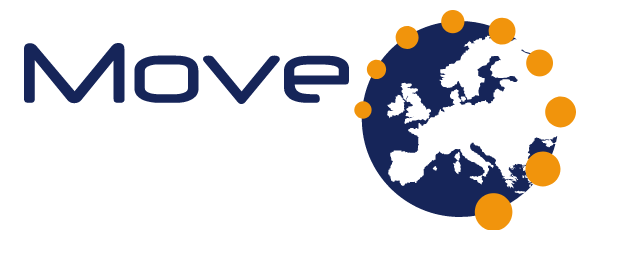 The final conference of the MOVE project will take place from 7-9 March 2018, Luxembourg.
http://moveproject.eu/conference
The final conference is a platform for exchange and discussion on youth mobility in Europe from different perspectives. It will reflect challenges, risks and benefits of youth mobility in Europe. The conference will focus on strategies of mobility, fostering and hindering factors of mobility, positive and negative effects, as well as emerging patterns of mobility within the EU. Six main topic streams will guide the flow of the conference, to which a call of papers opens soon:
Mobility Policies and Politics
Youth Mobility and Agency
Social Inequality and Youth Mobility
Regional Aspects of Youth Mobility (focus on postsocialist countries)
Economy and Youth Mobility
Culture and Youth Mobility.
The first day will be dedicated to a pre-conference, which targets policymakers and practitioners in the field of youth, the rest of the conference is more targeted towards academics in this field.
On Track conference
6-10 March 2018, Istanbul
Conference on cross-sector approaches to working with young people in NEET situations. Recruiting participants from November.
https://www.salto-youth.net/tools/european-training-calendar/training/conference-on-track-different-youth-work-approaches-for-different-neet-situations.6938/
"Zugangsstudie" - Access and obstacles of participating in leaning mobility
German-led longer term project with large event next summer
"Zugangsstudie" will analyse ways of accessing international youth work and the obstacles young people face when it comes to participation. There will be a specific focus on young people who are not participating.
http://zugangsstudie.de/
A discussion with researchers involved in the study, experts of civil society, research and politics in September in Berlin gave some first insight into the study.
In June 2018 a huge conference is scheduled for further strategy planning and ensuring the sustainability of the
results. It will be held close to Cologne. Interested experts of the field can contact
zugangsstudie@transfer-ev.de for regular updates.
Mobility Tasters for Inclusion organisations
Short training courses on learning mobility
A short 3-day course to give inclusion organisations a taste of international mobility and how to use it as a method in the work with young people with fewer opportunities. This successful course is repeated regularly so that NAs can send new inclusion organisations in the E+ programme at short notice and lead them to an E+ youth project.
In November 2017: Mobility Taster in German language (DE), in January 2018: Mobility Taster in English (HU), later in 2018 in German (AT), in Russian (UA) in English (IE).
www.salto-youth.net/mobilitytaster/
#InclusionCulture Study Session - Promoting Leadership in Intercultural Understanding within Mixed-ability Groups
Focus on mixed-ability groups and learning mobility
A Council of Europe study session on intercultural inclusive learning was delivered by ENIL Youth and ESN. More info here and an intro video accessible with subtitles and audio description here.
A training manual and final report will be made public soon by the Youth Department of the Council of Europe.
"By ensuring that people's attitudes towards disabled people are ones that understand and are prepared to accommodate their needs, we take a step closer to full inclusion....but are we sometimes better at developing theory and principle than we are at putting the ideals of inclusion into practice?"
Read more from Jack Welch's blog here.
"As disabled people, we might question our friendships, wondering when people will suddenly realise that we are too much of a burden and leave. However, the good people won't." Read more from Holly's blog here.
A Webinar of the Study Session can be found here.

Policies
Policies
The proposal for a Council Recommendation on Key Competences for Lifelong Learning
Consultation process has many findings
The broad consultation process on the review of the 2006 Key Competences Recommendation that was launched in June 2016 has included various events, expert discussions and presentations in ET 2020-related meetings. An open public consultation was held from February to May (489 responses and 69 position papers received). A Key Competences Conference with over 120 participants (representatives of education ministries and education and training stakeholders) was held in Brussels on 14 June. It marked the end of the consultation process and presented main conclusions from the consultation.
The main conclusions confirm that the current Key Competences Recommendation and its accompanying Reference Framework is in many aspects still a useful and valid document that has been used by Member States for education and training reforms. Changes and updates are advised to ensure that it remains relevant for todays and future education, training and learning. In addition, there is general agreement that more needs to be done to improve the use of the Framework, namely by supporting education staff and developing assessment methodologies as well as using a variety of learning approaches. The proposal for a new Council Recommendation on Key Competences for Lifelong Learning is planned for adoption by the Commission by the end of this year. The results of the public consultation are available online here.
Developing Digital Youth Work
Report coming with policy recommendations, collation of training material and good practices
The expert group on digitalisation and youth set up under the European Union Work Plan for Youth for 2016-2018 will finalise its work in December 2017. The report will include a working definition of youth work, policy recommendations on the development of youth work, a list of training needs - based on DigComp (European Digital Competence Framework for Citizens) and adapted for digital youth workers -, an overview of freely accessible training material available online, and good practice examples for digital youth work.
More news here.
Future of Europe - Maltese youth event
15 and 16 May 2017 , Conference 'Youth for Tomorrow's Europe'
This event was held as part of the Maltese Presidency and included representatives from different youth organisations from across Europe. Participants sparked debate on main challenges Europe is facing from many different angles: inclusion, participation, rights, identity and sustainable development.
Luis Alvarado, President of the European Youth Forum:
The European Youth Forum welcomes the Maltese Presidency's initiative that puts young people at the core of the future of Europe debate. This is the way forward. The European project depends on the ideas, ambition and determination of young people to Youth Up our 'old continent' and it is essential that we are given the space to unleash this potential.
Michael Piccinino, President of the National Youth Council of Malta (KNZ):
We must keep pushing to have governments help youth organisations reach more youth on the ground, having signed declarations in some European Capital on their own is not enough. We need governments to help us, provide resources and more if we are to succeed in engaging even more young people.
Outcomes of the discussions were forwarded to EU ministers sitting on teh Education, Youth, Culture and Sports Council.
Young people involved in implementing of the Council of Europe Recommendation on Youth Work
National implementation of May 2017 Recommendation
The European Youth Forum welcomes the commitment of Member States to ensure youth organisations and young people are involved in the further development and implementation of this recommendation at national, regional and local level.
Recommendation
Eurodesk's position paper on the legal framework of the European Solidarity Corps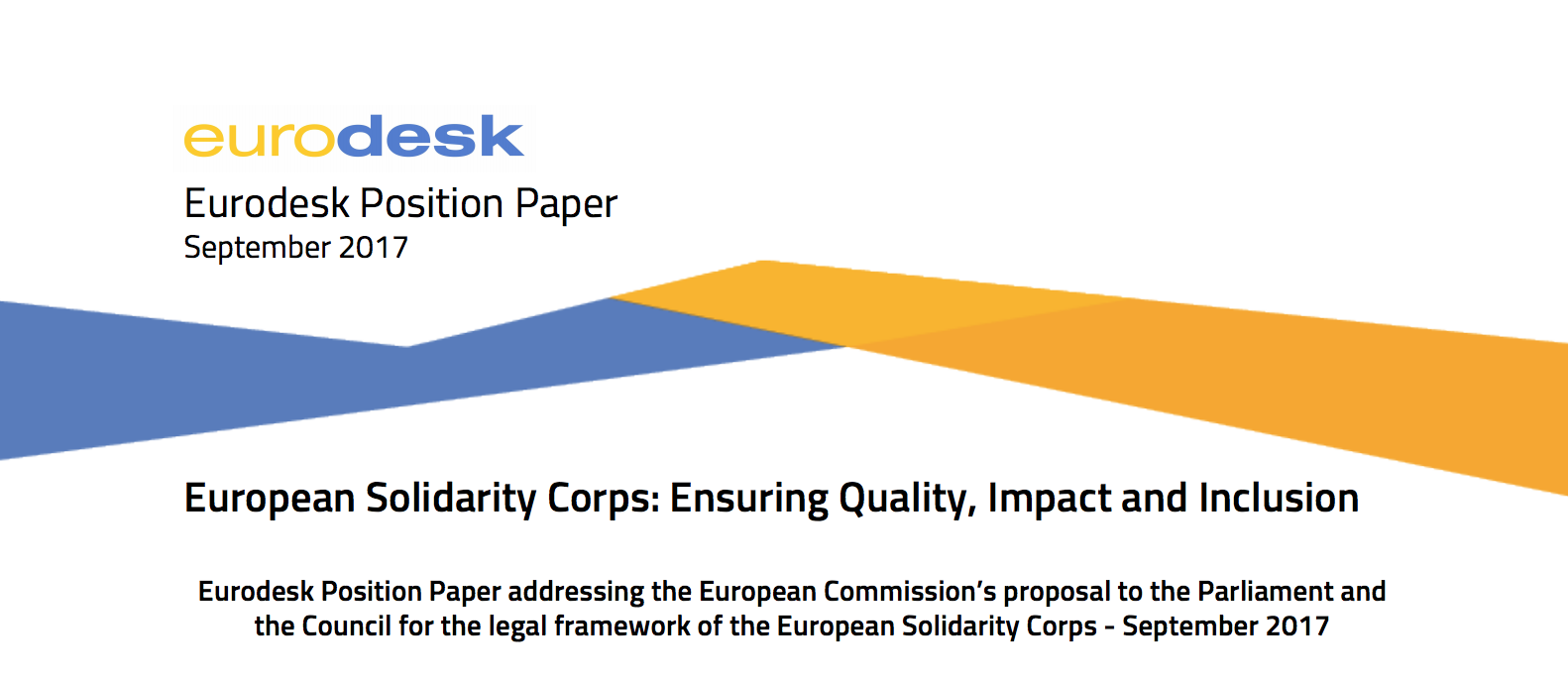 We share with you our position paper outlining four key areas of recommendations:
Improving governance: no participation without information
Ensuring quality support
The go-to point for youth information: a comprehensive European Youth Portal
A youth-friendly programme, ensuring coherence and consistency in line with the EU Youth Strategy.
Although this paper is aimed at the European Solidarity Corps, many of the recommendations can be projected onto current EU initiatives and programmes.

Research
Research
Arab-Mediterranean Youth Research findings
Essential evidence for policy makers and practioners

Two big research projects, funded by the European Commission, took place over the course of last 3 years. They provide very important and interesting findings on YOUTH in the South Mediterranean region.
Sahwa project - looking at the impact of the policies of European Institutions on Mediterranean young people (leisure time, employment, migration).
The Sahwa project has a useful output: the Khamsa documentary.
A journey through the dreams and preoccupations of five people united by a generation and the waters of a shared sea, but separated by distant horizons and environments. Through their own voices and recorded with their own eyes, we roam these five young people's universes.
POWER2YOUTH project - a consortium of research and academic institutions from different disciplines based in the EU member states, Norway, Switzerland and South East Mediterranean (SEM) countries formed to explore the dynamics of youth exclusion and the prospects for youth transformative agency in the SEM region. The project, funded under the European Union's 7th Framework Programme, has run from March 2014 till May 2017.
Doing Youth Research in the Mediterranean
Useful resources for those active in this area
Expert meeting, building knowledge and bringing dialogue among policy makers, researchers and youth workers, as well as young people themselves. Many resources linked to this on the right hand side.
Policy Brief on advancing youth research in the South Med+ region. Strengthening knowledge for evidence-based youth policy and practice.
Research-based Analysis of Youth in Action projects in Erasmus+
RAY Network Research Projects that link directly to EPLM

1) "Youth in Action and the quality of projects supported by it". This activity is a joint activity of all RAY Network partners;
2) A research project on the long-term effects of Erasmus+: Youth in Action on participation and citizenship of the actors involved, in particular on the development of participation and citizenship competences and practices. 12 network members are involved in this project;
3) A research project on competence development and capacity building of youth workers and youth leaders involved in training/support activities in Erasmus+: Youth in Action; this project will also explore the effects of Erasmus+: Youth in Action on the organisations involved. This projects involves 17 National Agencies of the Erasmus+: Youth in Action Programme and their researchers.
http://www.researchyouth.eu/
PEYR -Pool of European Youth Researchers is renewed!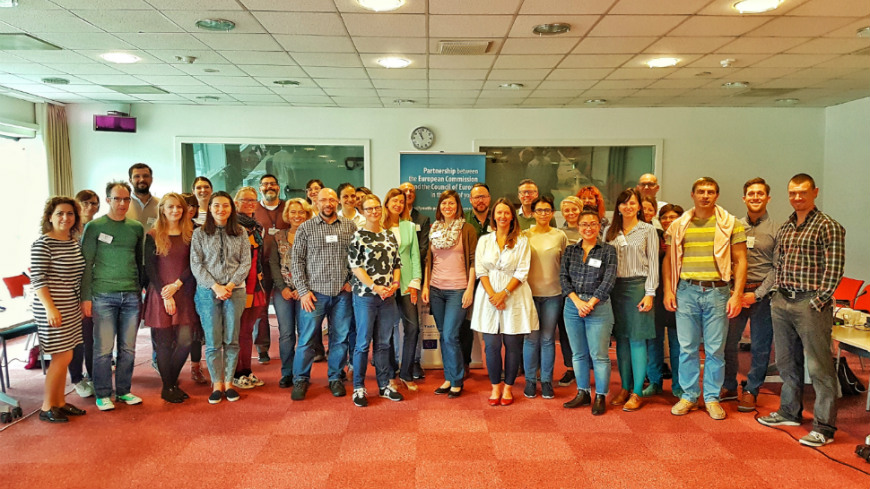 There is a vast and diverse list of research topics to profit from in making the link between research, practice and policy.
The Pool of European Youth Researchers (PEYR) is a bigger group (35 researchers) now, including researchers from EECA.
Eurofound
Access of young people to information and support services

Eurofound, (the European Foundation for the improvement of Living and Working Conditions) has just begun a two year project on this topic.
The overall objectives of the project are:
To document patterns of access and use of information and support services among young people
To identify inequalities in access for young people to information and support services
The specific research questions that the project aim to address are:
What are the characteristics of those who face most difficulties in accessing social and health services?
What types of services are most relevant to these young people and what are the main challenges in accessing information and support services?
How do the service providers ensure they reach those who are in in need of their support - what are the innovative ways of providing information and support services to challenge inequalities in access to information and support services?
YouthInfo: Future Youth Information Toolbox
Research to improve strategic direction for youth information
ERYICA is a partner in the new project YouthInfo: Future Youth Information Toolbox.
The project was created due to the lack of evidence-based research in the field of youth information, which blocks the development of the sector. With this in mind, research will be carried out to identify youth information needs, trends, and most relevant topics. This survey will be compared and contrasted with an ERYICA survey which was carried out in 2013, and, perhaps most innovatively, will use future foresight methodology to identify a strategic direction for youth information, something that has never been done before.
Using the results of the research and the future foresight, three user-friendly, evidence and future-based youth information methods will be developed and piloted at local level.
For the sustainability of the project, a peer-to-peer training course will be developed and peer teams will be organised in each country.
At the end of the project, a multiplier event will be organised. This will be tailored for political awareness building at local, national and European level for the further support of youth information services in participating countries, particularly those who require it the most.
Inclusion and RAY
Research articles foreseen by the end of 2017
SALTO Inclusion & RAY research partners analysed the inclusion effects of Erasmus+ mobility projects on young people, and contrasted the different effect of short term versus long term projects.
www.salto-youth.net/InclusionResearch/
Eurodesk just finalised its survey on youth information
939 answers with submissions from all over Europe. The survey focuses on how young people find information about learning mobility, which obstacles they face and what their recommendations are for information providers, institutions and organisations. A research report will be published before the end of 2017.
Access to mobility opportunities for young people in Europe
EYCA runs a survey with an aim to influence legislation
The present survey is part of the project 'Youth Mobility and the European Youth Card: the way forward to a new EU Youth Strategy', co-funded via Erasmus+ Programme, KA 3. The results are used to support EYCA's advocacy efforts to influence the EU Youth legislation and promote the right to qualitative mobility opportunities for all young people in Europe.
Link to survey.

Publications
Publications
Publication on youth work in neoliberal times
Grass roots youth work: policy, passion and resistance in practice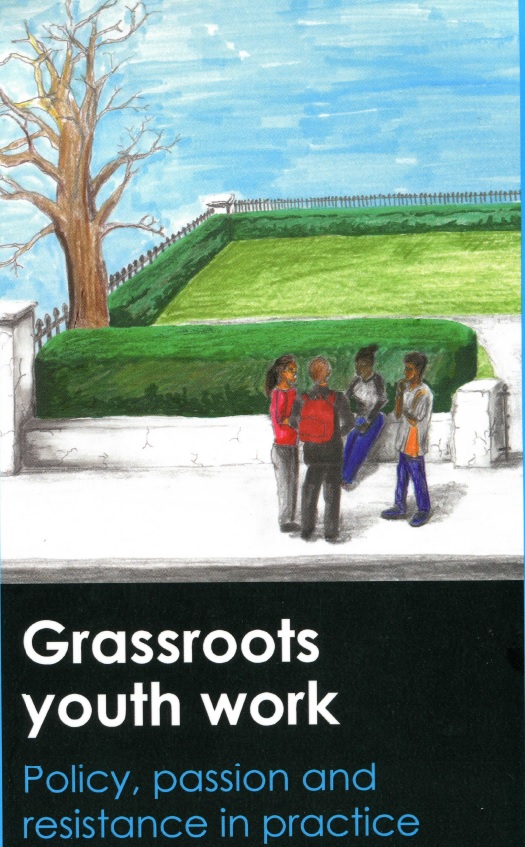 The author Tania de St Croix is a lecturer at King's College in London. Her book is about those voices which often are not heard in policy. It is an essential reading for those interested in a democratic and emancipatory youth work.
Dead End Lives by Daniel Briggs
Publication from Keynote speaker of previous EPLM conference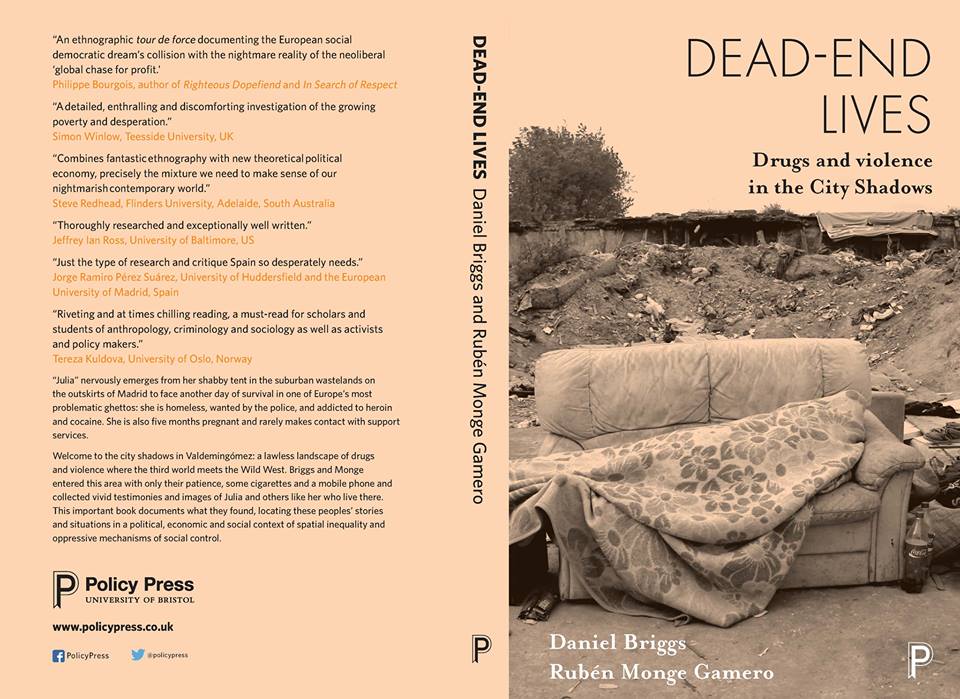 "Julia" nervously emerges from her shabby tent in the suburban wastelands on the outskirts of Madrid to face another day of survival in one of Europe's most problematic ghettos: she is homeless, wanted by the police, and addicted to heroin and cocaine. She is also five months pregnant and rarely makes contact with support services.
Welcome to the city shadows in Valdemingómez: a lawless landscape of drugs and violence where the third world meets the Wild West. Briggs and Monge entered this area with only their patience, some cigarettes and a mobile phone and collected vivid testimonies and images of Julia and others like her who live there. This important book documents what they found, locating these peoples' stories and situations in a political, economic and social context of spatial inequality and oppressive mechanisms of social control.
MOVE Infoletter July 2017
The MOVE consortium gives insights through the infoletter into the work of the project, interesting events, recommendations and more information on one part of youth mobility in Europe.
Refugees
Publication from SALTO EUROMED on youth work with refugees in Europe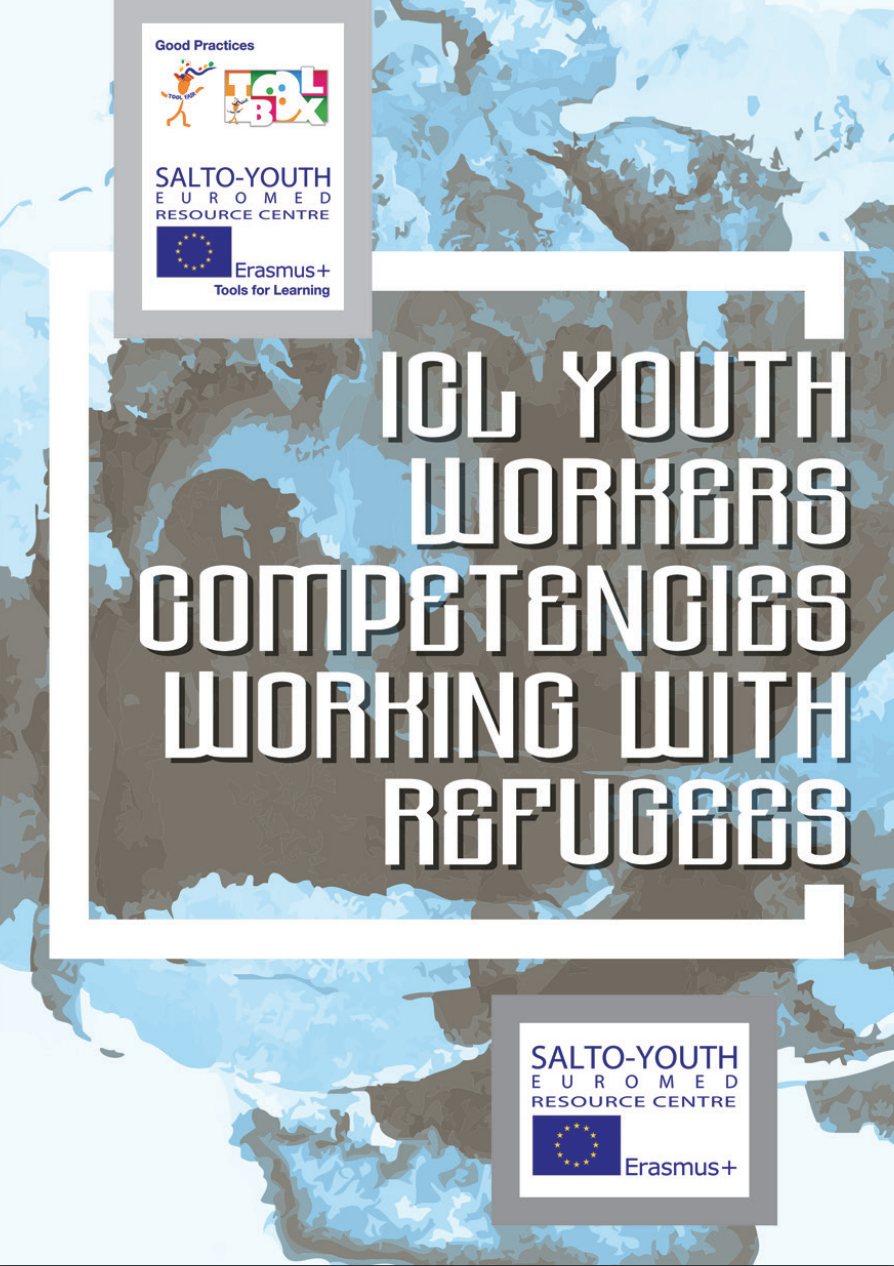 This report observes the situation of youth work in the programme countries of the Erasmus+ Programme. While it cannot offer a complete picture of all youth work, it will give an idea of what kind of youth work exists, how diverse the situations for youth work are in the program countries and what is possible and recommendable for new initiatives and projects
Empowering women
SALTO EUROMED publication
Empowering women in EU and neighbouring countries
An overview of the different areas of women's empowerment and a selection of different approaches to the topic.
Youth Wiki to be launched in December 2017
Europe's online encyclopaedia of national youth policies
The Youth Wiki will be online by the end of 2017. The platform is a comprehensive database on national structures, policies and actions supporting young people.
The main objective of the Youth Wiki is to support evidence-based European cooperation in the field of youth, and covers several policy area.
There will be a Web streaming on 12 Dec 2017 of the working meeting of the national correspondents.

Improving Youth Work – Your guide to quality development
Handbook from the European Commission with step-by-step practical guidance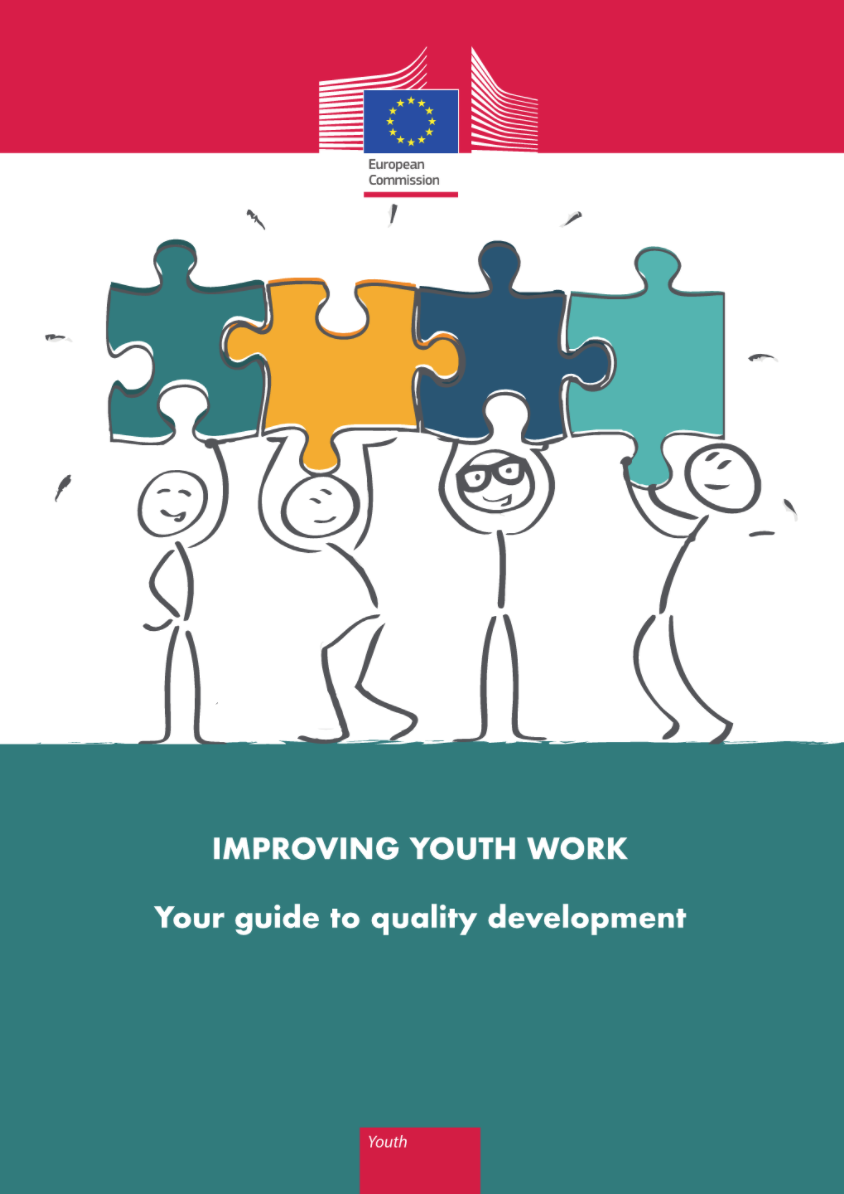 Published in early 2017, this provides the reader with a stepby- step guide on how to engage in quality development in youth work and gives guidance on how to develop indicators, as well as the tools needed in order to see to what degree these indicators are met. Who is this handbook for? You who are engaged in youth work! You might be a dedicated youth worker, a young person active in a youth centre or a youth organisation, someone responsible for an organisation providing youth work or a politician responsible for youth issues; you might be sitting on the board of an NGO or work in public administration. Whoever you are, youth work is important to you and you want it to be as good as possible! You are, at the same time, aware that society as well as the needs and interests of young people is constantly changing and that youth work, if it is to keep up with these changes, has to constantly develop. If this is true – then this handbook is for you. What you think constitutes good youth work will, however, vary depending on who you are. This means that, regardless of where the youth work you are engaged in takes place and who is doing it, whether this be an NGO or a municipal youth work department, everyone concerned must take part in the process of quality development. The target group for this handbook is therefore young people, youth workers, people managing organisations providing youth work or working in public administration and politicians. What it offers is a common ground and a common process for continuous and systematic quality development. It offers a structured way to find your own answers to what characterises quality in your setting – helping you to go from where you are to where you want to be, and to do it at your own pace. If you want to have a closer look yourself you can download the handbook here.
The 12 ideas for the Future of Europe
Summary of several discussions and debates with young people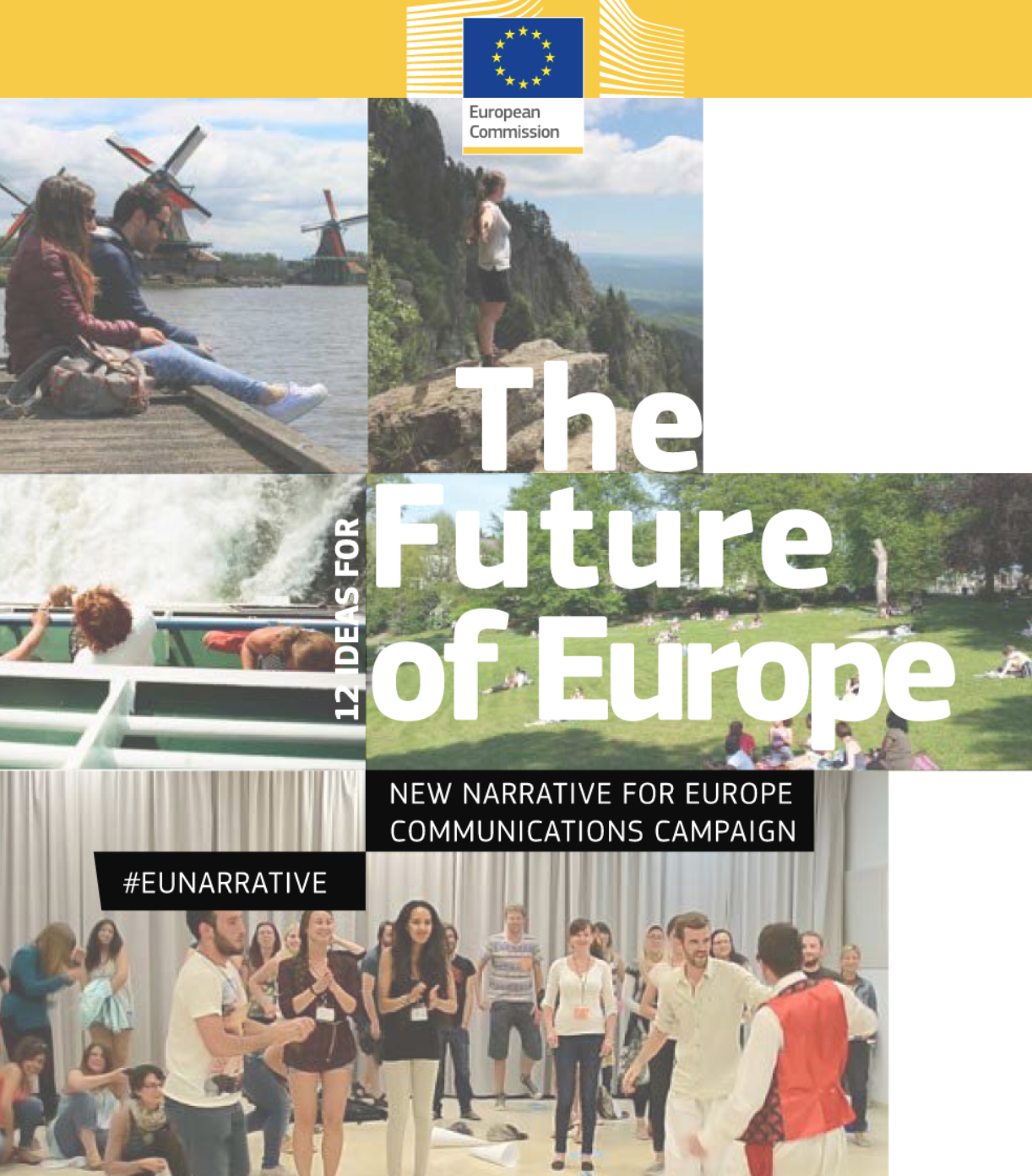 This is the outcome of the online discussions and of a series of debates in the Member States in 2016-2017 engaging young people, combined with social media activities, on what Europe stands for today and tomorrow. This report published in July 2017 will be a useful tool to help young people extracting the 'Narrative' to be presented to political leaders and decision-makers early 2018. This ongoing dialogue aims to involve more and more young people wherever they live, work or study. Bringing Europe closer to its citizens has been the essence of the New Narrative for Europe initiative and a contribution towards a more united, stronger and more democratic Union. Read the pdf for a closer look at the 12 Ideas.
Inclusion in youth travel
Two booklets to improve inclusiveness (in German)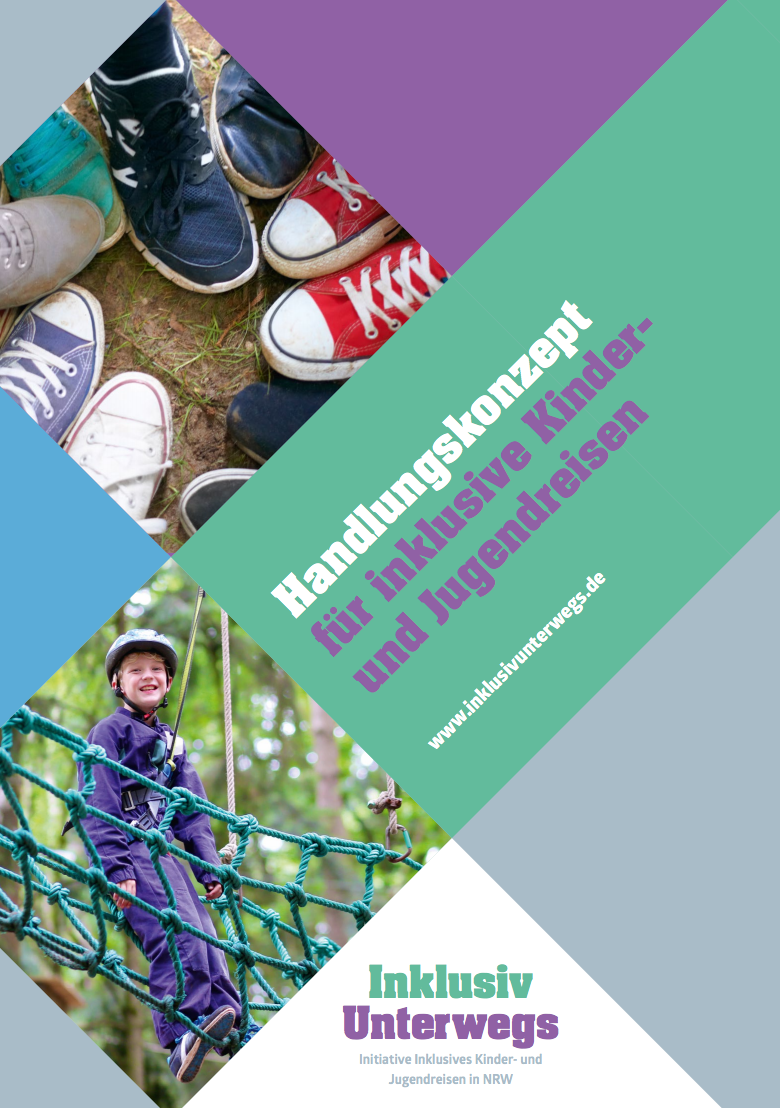 As an outcome of a three year process "Initiative for Inclusion in youth travel" two booklets have been published. University of Applied Science in Cologne and transfer e.V. co-ordinated the project.
The first booklet is a concept of action and a guideline for organisations willing to improve their inclusiveness. Concrete goals and steps show how a consequent design of measures and a sustainable development of organisations in the field of youth travel can work.
The second one is a documentation of the different components of the project. A network was built to bring together practitioners and create a space for exchange and co-operation. Moreover a pool of trainers and experts counseled organisations on their way to more inclusive activities. Also the results of research are presented in the booklet.
http://www.inklusivunterwegs.de/
https://www.transfer-ev.de/
Strategies for a more inclusive international youth work
Final report of an international symposium by IJAB.de
"The United Nations' Convention on the Rights of Persons with Disabilities calls for an inclusive education system at all levels as well as lifelong learning. International youth work (IYW) is a significant setting for non-formal and informal learning. It's self-organised and voluntary by nature, so it makes a valuable contribution towards strengthening and developing the personalities of all young people. Young people with impairments can benefit from IYW in particular measure." (page 3 of the report).
Video 'Under the same roof'
A guide to successful cross-sector cooperation for inclusion
A short animated movie about how to develop a joined-up approach to inclusion with partners from different sectors. To enable the active involvement and integration of young people with fewer opportunities in society.
Foreseen end of 2017.
www.salto-youth.net/underthesameroof/
Towards a more inclusive international mobility across Europe
A think piece written by Agnes Sarolta Fazekas, Eötvös Loránd University (Hungary)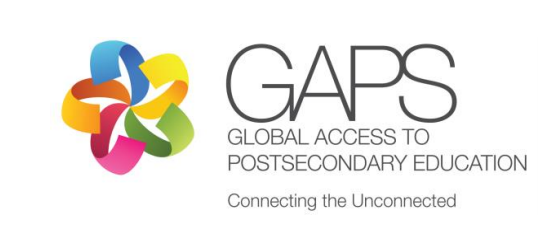 This article showcases the enablers and barriers of international mobility for people with disabilities. The article
contributes to the wider discussions of mobility in any educational settings.

Good Practices
Good Practices
Good practice collection on how to effectively reach out to young people
Publication jointly developed by EYCA, ERYICA and Eurodesk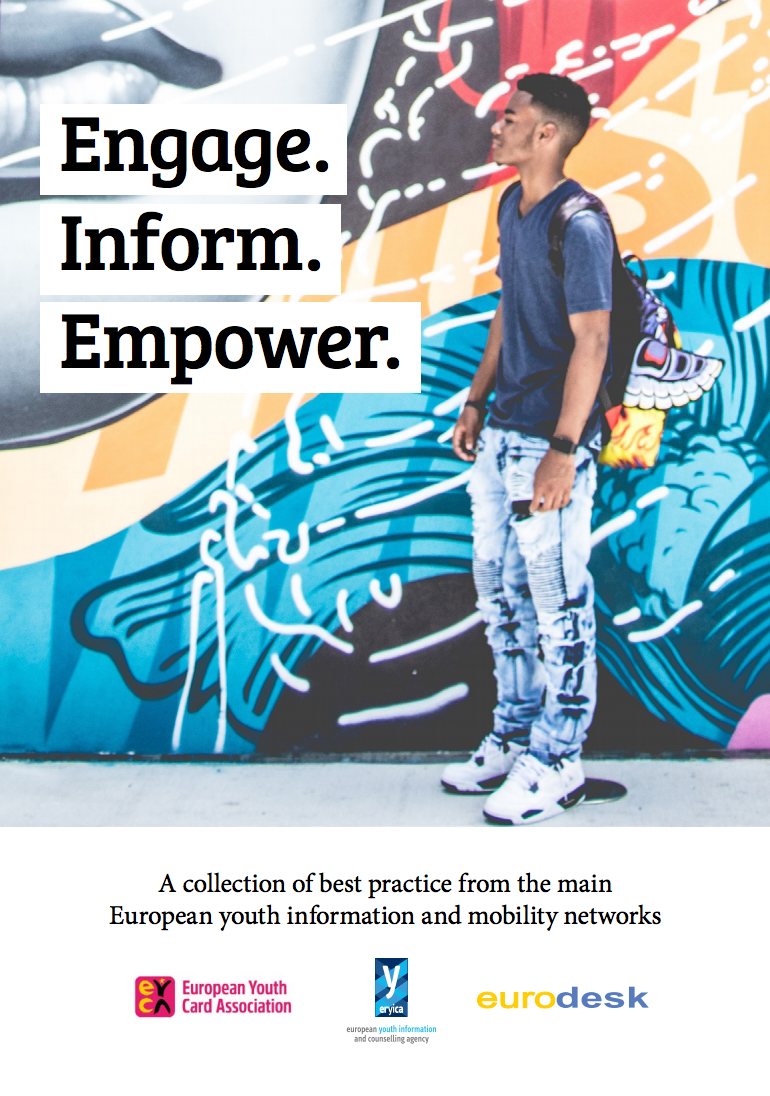 Engage. Inform. Empower.
showcases models of good practice from members of the 3 Networks on how to effectively reach out to young people. The publication aims to inspire youth workers in their daily effort to increase the quality of their services and serves as a tool for policy-makers to advance youth work & youth mobility at all levels.
The collection encompasses models of good practice from across Europe: from Finland to Cyprus, from Portugal to Turkey and Lithuania. They show the diversity, creativity and effectiveness of digital tools and non-formal education in engaging young people as active citizens.
Read the publication.
The 'Time to Move'- campaign
Month of activities focused on learning mobility

In October Eurodesk rolls out its 4th edition of the Time to Move-campaign. Eurodesk multipliers in 34 countries in Europe will all highlight the opportunity for young people to participate in learning mobility through this call-to-action. A month filled with activities such as mobility fairs, information sessions in schools, flash mobs, trainings and social-media activities will be carried out by youth workers. Last year Eurodesk implemented 622 activities reaching 150.000 young people directly.
The best practices carried out by the Network are great examples from practitioners. We'll make sure to invite some of our multipliers to the EPLM conference to share their experiences.
Don't hesitate to share or look up what your Eurodesk office is doing and how you can collaborate.
Read more about and project here: http://timetomove.eurodesk.eu/

previous editions
previous editions