Diversity/Intercultural dialogue
Equality, diversity and non discrimination are fundamental ingredients of the European idea, but have been mixed up in different ways along the years. Concerning equality, the original recipe prescribed the Aristotelian principle of formal equality, according to which "things that are alike...
Intercultural dialogue is promoted both by the Council of Europe and the European Union through their policies and programmes in the field of youth and in other sectors, such as Education, Multilingualism, Culture and Integration.

Related activities
Related activities
Back
Consultative meeting 'Quality in non-formal training youth activities in the broader Euro-Mediterranean context'
6-7 May 2010 - Strasbourg (France)
The EU-CoE youth partnership has always paid a particular attention to quality in non-formal education and youth work activities. Training youth workers has been among the objectives of the EU-CoE youth partnership since its creation. Buiding on the experiences of previous trainings by the partnership, as well as by other stakeholders, this meeting aimed at exploring current practices and needs in relation to intercultural education activities in the broader Euro-Mediterranean context and identifying and further develop those practices.
It brought together representatives of the Anna Lindh Euro-Mediterranean Foundation for the Dialogue between Cultures, SALTO Euro-Med Resource Centre, the League of Arab States, the Council of Europe Directorate of Youth and Sport, the European Youth Forum, the secretariat of the EU-CoE youth partnership, and the trainers involved in Euro-Mediterranean training activities and youth projects.

Related publications
Related publications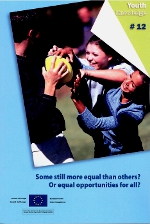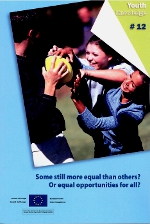 This book examines many aspects of inequality and opportunity for young people including schooling, employment, social exclusion, labour migration, trafficking, disability, cultural and religious discrimination, youth work, and opposition and resistance.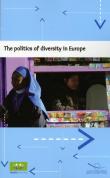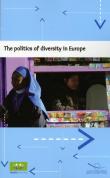 The essays collected here are developed from a research seminar entitled "Diversity, Human Rights and Participation" organised by the Partnership on Youth between the Council of Europe and the European Commission. The studies gathered here are embedded in 10 different national contexts. They...