Common legal space

Addressing transborder threats to human rights, the rule of law and democracy by strengthening the common legal area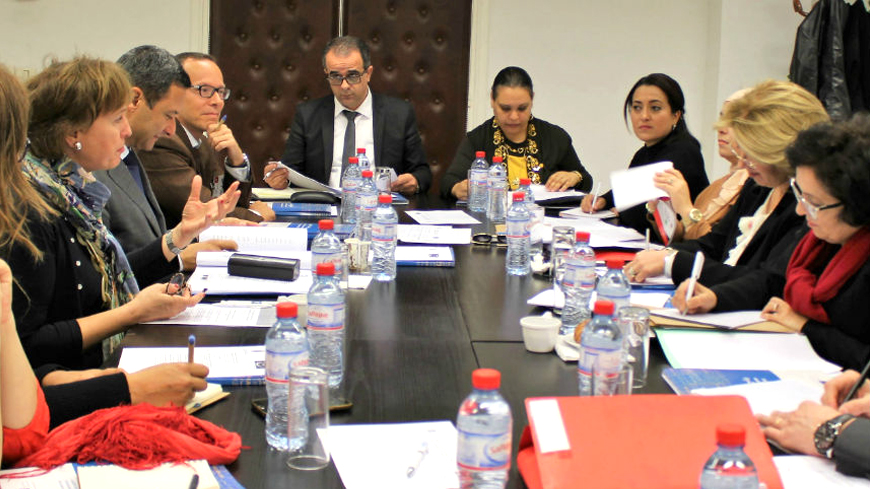 The working group on conventions discussing in the margins of the Tunisian Bilateral Steering Committee Meeting, 21-22 November 2017, Tunis

Council of Europe conventions are recognised as a key reference for the promotion of human rights, the rule of law and democracy. They form the legal acquis of the Council of Europe, and indeed of the whole European continent, as they are also an essential part of the Organisation's instruments used to harmonise national laws at the pan-European level and beyond.
The creation of a common legal space between the European continent and Southern Mediterranean has been one of the highest priorities of the Council of Europe's policy towards its neighbouring regions since 2011. Towards this goal, and especially addressing issues which nowadays constitute global threats to human rights and the rule of law, earlier editions of the South Programme have introduced Southern Mediterranean partners to Council of Europe conventions related to medicrime, trafficking against human beings, protection of children against sexual exploitation, violence against women, cybercrime and protection of personal data, etc. Cooperation in this field has supported beneficiaries in their accession to Council of Europe instruments of their interest while enabling the progressive harmonisation of their legislation with European standards.
It goes without saying, that building and consolidating this common legal space is a continuing process. One that requires authorities, as they prepare or revise legislative frameworks, to ensure implementation once the national laws are adopted and/or once a country has become a Contracting Party to a Council of Europe convention.
Under the South Programme III, the Council of Europe continues to raise awareness of key legal instruments among national authorities, members of parliaments, civil society and the other target groups. In line with the fourth objective of the programme, special attention will be given to the promotion of the Istanbul Convention and Council of Europe standards in the area of combating violence against women.