Combating violence against women

In the last few years, several Southern Mediterranean beneficiary partners have experienced important institutional developments in fighting violence against women. Using the South Programme I and II, the Council of Europe has tried to accompany such developments and to strengthen the capacities of national stakeholders to effectively address violence against women, notably by promoting the setting-up and functioning of monitoring and support structures.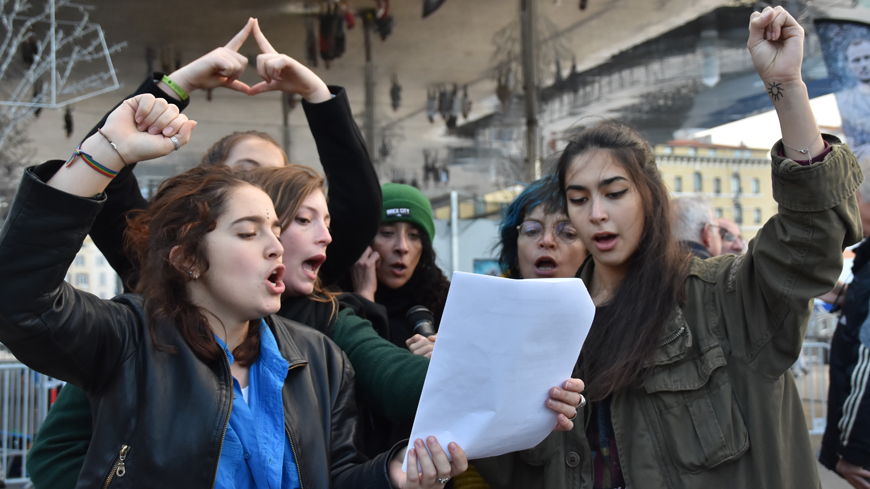 © Shutterstock

Fighting violence against women is a transversal priority of the South Programme III. This will be approached by raising awareness of Council of Europe standards in this area, providing targeted-support to relevant instances and by fostering exchanges and networking between the Southern Mediterranean and Europe as well as within the Southern Mediterranean region.
Examples of tools and platforms that will be mobilised towards this end include:
delivery of the Istanbul Convention module of the HELP Programme;
participation in the PACE network "Women Free from Violence"[1]

[1] Particularly for Southern Mediterranean partners who enjoy the "Partner for Democracy "status of PACE
Did you know?
An approximate of 35% of women worldwide have experienced either physical and/or sexual violence.
51% of human trafficking victims detected globally are women. "Nearly ¾ of trafficked women and girls are trafficked for the purpose of sexual exploitation.
"At least 140 countries have passed laws on domestic violence, and 144 have laws on sexual harassment. However, even when laws exist, this does not mean they are always compliant with international standards and recommendations or implemented. Still, 37 countries exempt rape perpetrators from prosecution when they are married to or subsequently marry the victim".

Source: UN Women