The first ROMACTED Advisory Board Meeting was conducted on 26 October in Sarajevo, with the support of the Ministry of Human Rights and Refugees. Assistant to the Minister, Ms Saliha Djuderija, together with the Roma representatives, municipal officials and delegated contact points, discussed the progress of the ROMACTED implementation. Opportunity was used for each municipality to present developments and discusses future plans regarding Roma inclusion at the local level. Ms Djuderija reflected on how ROMACTED complements implementation of National Action Plan for Roma and opportunities for further synergies.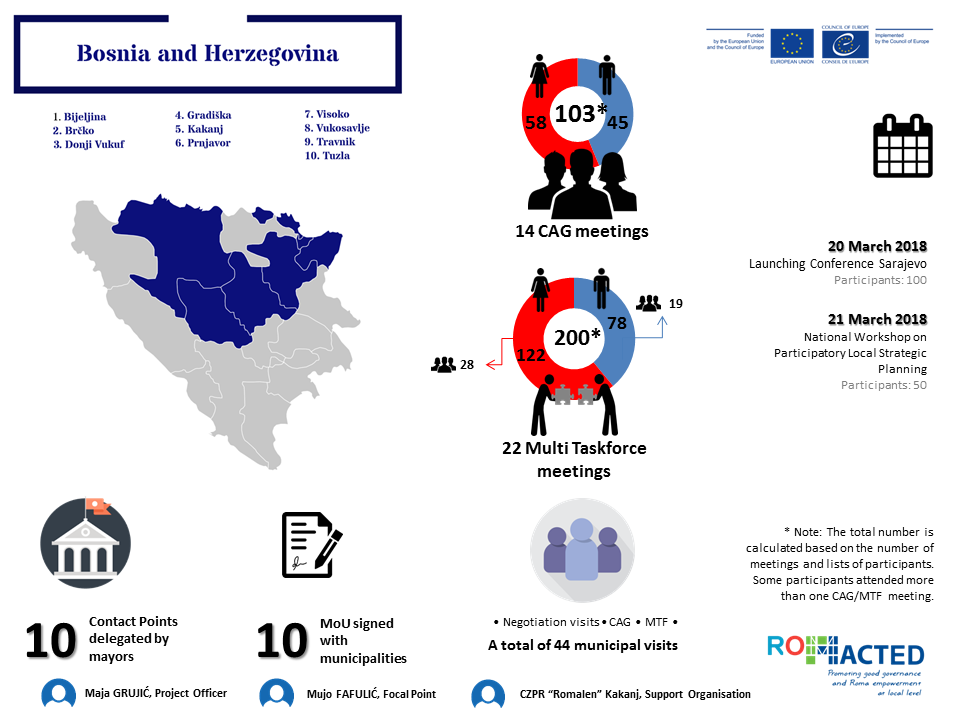 Info graphic description: Programme`s implementation at a glance in Bosnia and Herzegovina for the period until 30 September 2018
---
The Advisory Board meeting was anticipated by the second beneficiary training, which was organised for the representatives of 10 ROMACTED municipalities. The event took place on 25 and 26 October 2018. Two parallel trainings have been conveyed for municipal officials and young Roma mediators in order to further build capacities for more effective and sustainable results. Topics were chosen in accordance to ROMACTED methodology and needs based of the participants.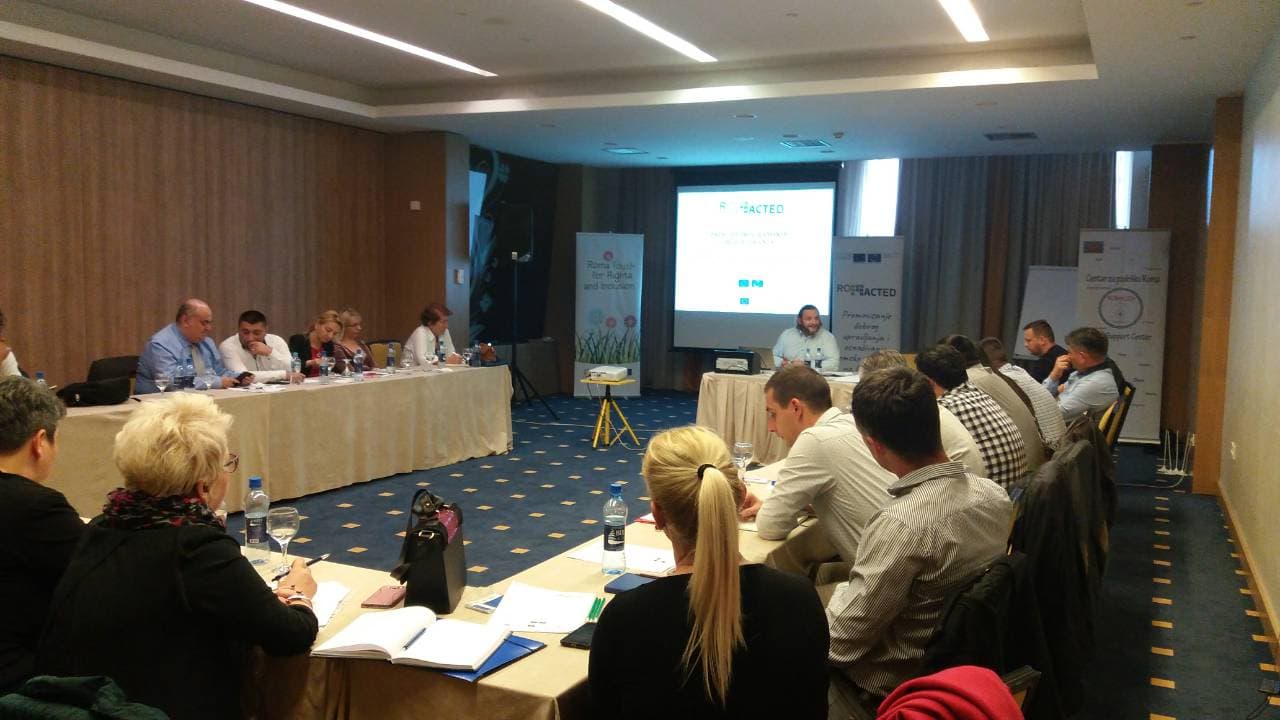 Photo description: Training organised on 25 October with municipal officials.
---
ROMACTED Programme in Bosnia and Herzegovina is funded to support sustained policy engagement of the local authorities to enhance democratic local governance and empowerment of the local Roma communities in 10 municipalities in BiH: Bijeljina, Brčko, Donji Vakuf, Gradiška, Kakanj, Prnjavor, Tuzla, Visoko, Vukosavlje i Travnik. Programme is implemented by the Council of Europe, with the full active support of the BiH Ministry of Human Rights and Refugees and the partner Roma NGO Romalen from Kakanj.