Routes4U team and contact
Constanze METZGER
Routes4U Senior Project Officer
The Senior Project Manager is responsible for the coordination, planning and organization of the operational activities and their financial implications, inter alia the research on regional development through the Cultural Routes.
+352 24 12 50 38
---
Catherine HANNEQUART
Routes4U Communication Officer
The Communication Officer ensures the implementation of the communication and information strategy, inter alia the design of the webpage.
+352 24 12 50 32
---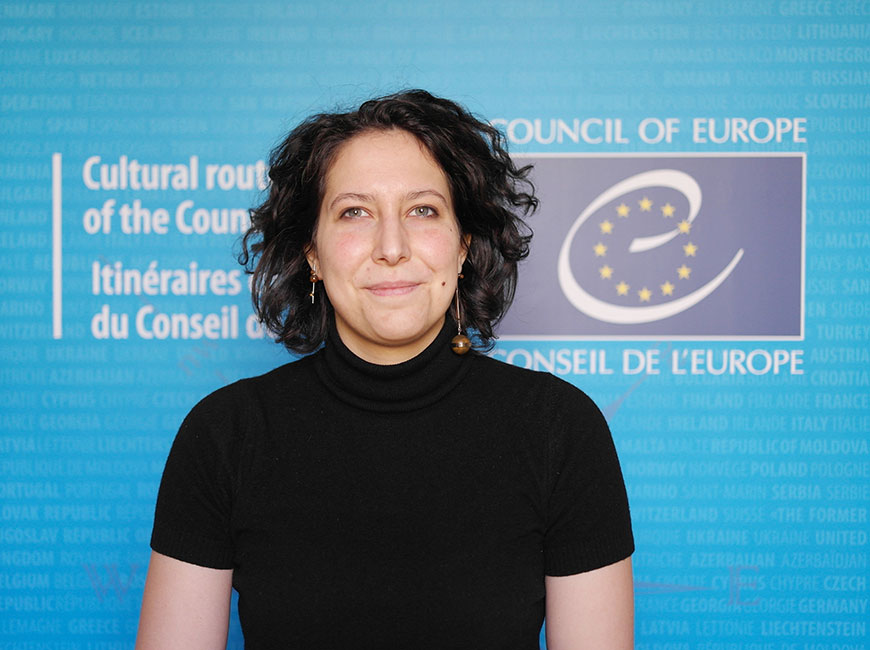 Laura LIGAZZOLO
Routes4U Project Assistant
The Project Assistant assists in the implementation of project's activities and ensures the administrative assistance to the project, inter alia the support in the financial management.
+352 24 12 50 39
Routes4U is implemented under the supervision of Stefano DOMINIONI, Executive Secretary of the Enlarged Partial Agreement on Cultural Routes (EPA) of the Council of Europe.
The EPA on Cultural Routes was established in 2010 to ensure the implementation of the Cultural Routes of the Council of Europe programme. The Secretariat of the EPA is located at the European Institute of Cultural Routes in Luxembourg. It comprises two statutory bodies:
The Governing Board of the EPA is composed of representatives from ministries of member States and awards the certification "Cultural Route of the Council of Europe". The Congress of Local and Regional Authorities of the Council of Europe, the European Parliament, the European Commission, UNWTO, UNESCO and the OECD participate in its work.
The Statutory Committee of the EPA is composed of representatives from Ministries of Foreign Affairs and adopts the EPA's annual budget.
As of November 2018, the EPA has 32 Member States.

ADDRESS
ADDRESS
EPA on Cultural Routes, Council of Europe
European Institute of Cultural Routes
28 rue Münster
L-2160 Luxembourg