Best Practices Database

Back
World Art Nouveau Day
Danube Region ,
Réseau Art Nouveau Network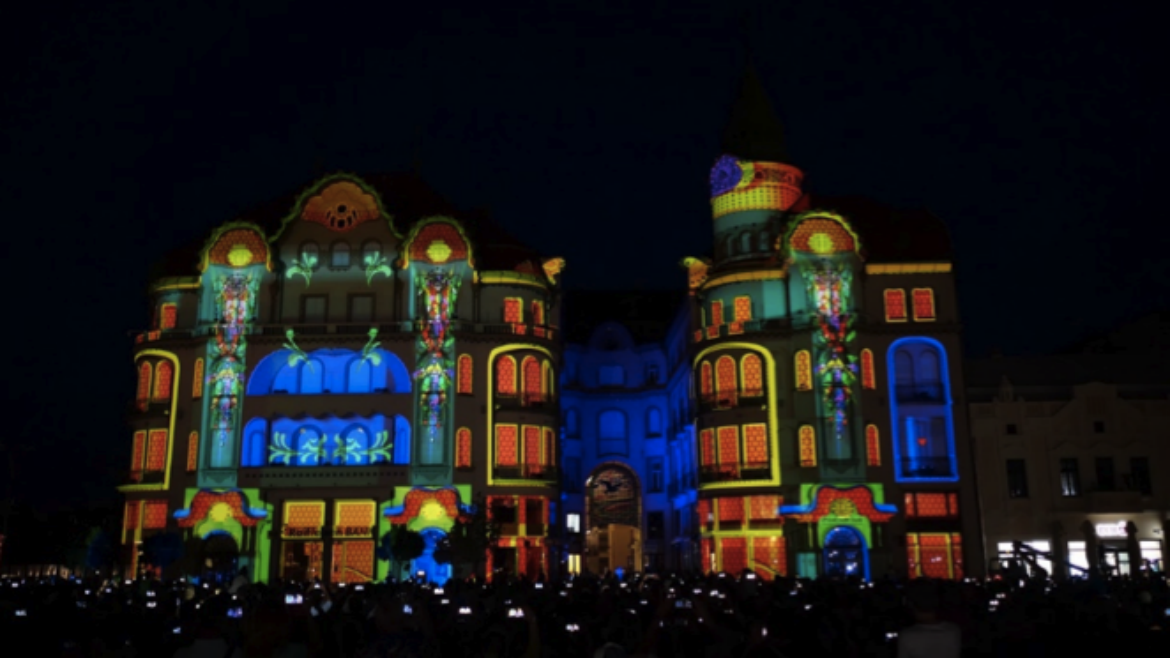 Oradea became the heart of Art Nouveau for a week-end with the celebration of the World Day of Art nouveau. 2018's edition was a success and attracted more than 5000 visitors. The event was organised with the support of the Danube Transnational Programme and as part of the European Year of Culture Heritage.
The visitors had the opportunity to experience many activities related to Art Nouveau. Tourists were invited to visit a photographic exhibition installed in the main square of the city which displayed selected works of the most important Art Nouveau architects from the Danube region. Guided Tour were organized and visitors were able to discover the most important Art Nouveau interiors of selected buildings. For music lovers, a classical music concert by Oradea Philharmonic Orchestra was held, with a repertoire of the beginning of the 20th century. The highlight of the event was without a doubt the Video Mapping Show (a production of AtLast, Mindscape Studio, Apart Production), which was using the facade of "the Black Eagle Palace", the most important Art Nouveau building of Oradea. The participants were introduced into the magic of the abundant decorations specific for the Art Nouveau movement.
Project funded by the Interreg Danube Transnational Programme, Programme co-funded by European Union funds (ERDF, IPA, ENI)
More info on: http://www.interreg-danube.eu/news-and-events/project-news/2275