Best Practices Database
Back
Via Francigena Official App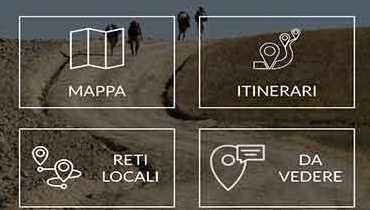 The official application of the European Association of Via Francigena allows you to find your way along the road easily, on foot and by bike.
The interactive map allows to visualize the position on the course by GPS device, also without an internet connection. The long-term reception facilities are located on the map, and it is possible to call them directly from the smartphone.
More information: http://www.viefrancigene.org/en/app/
---
The Via Francigena was certified "Cultural Route of the Council of Europe" in 1994. It's a communication path which contributed to the cultural unity of Europe in the Middle Ages. Today, the Via Francigena is considered as a bridge between the cultures of Anglo-Saxon Europe and Latin Europe. In this respect, the pilgrim trail has become a metaphor for a journey to rediscover Europe's roots and to reencounter and understand the different cultures that build our common identity.