Best Practices Database

Back
Create Encounters: Blogger in Mozart's Footsteps
Alpine Region, Danube Region ,
European Mozart Ways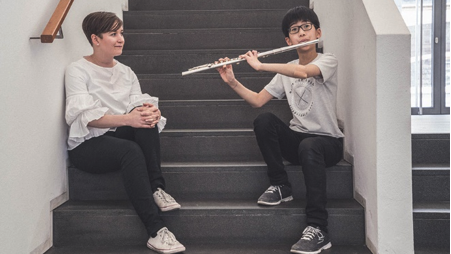 Under the motto "Create Encounters", the European Mozart Ways (EMW) have developed a network-wide blogger project, taking their first steps into influencer marketing. The central aim of the project was to open up to the new media strategy through young communicators and to make the legacy of Mozart accessible to young media consumers. They presented a modern "Mozart picture" using the example of selected Mozart locations along the authentic routes of W.A. Mozart. They created an itinerary in which you follow blogger Carolina Hubelnig, who encounters special people and places in Salzburg, which have something to do with classical music and Mozart. For instance, she met Nathan Rinaldy, a 12-year-old flutist, who takes classes at the University Mozarteum Salzburg as a gifted child and - as Mozart himself once - is called a child prodigy.
Since mid-July, there have been presented 17 stories about Mozart's footsteps through Salzburg Land, a video (German video, English subtitle) that captures the events of the journey and a voyage of discovery in image, sound and text. The contents of the Mozart travel through the "Salzburgerland" are presented on the web portal in German and English (https://blog.mozartways.com/en/)
Press Release (in English)Review of the blogger project of the European Mozart Ways
The Project was developed in partnership with the Salt & Söhne OG / Miss Flora, the University Mozarteum and the Tourismus Salzburg GmbH.